Aside from two very exciting 2 mile round trips to buy milk, I've been indoors now for 7 weeks. Fortunately pre lockdown I organised everything I need for the studio for recording . As I have previously blogged we've been using VST connect to record studio to studio as well as doing some work here using UAD Arrow interface, the Acme DI into the Reaper DAW.
This simpler stripped down set up brings challenges as well as benefits. The benefits are that less options really focusses the mind. We've recorded 4 tracks to date. For "Hold that Thought" and "That gal's as cool as fuck", we already had electric bass and percussion down from when we were all in the studio. Similarly I recorded "All kinds of crazy" in the studio with Ella Playford and played all parts on my excellent Waterloo acoustic. This is the only time to date we did didn't use a DI approach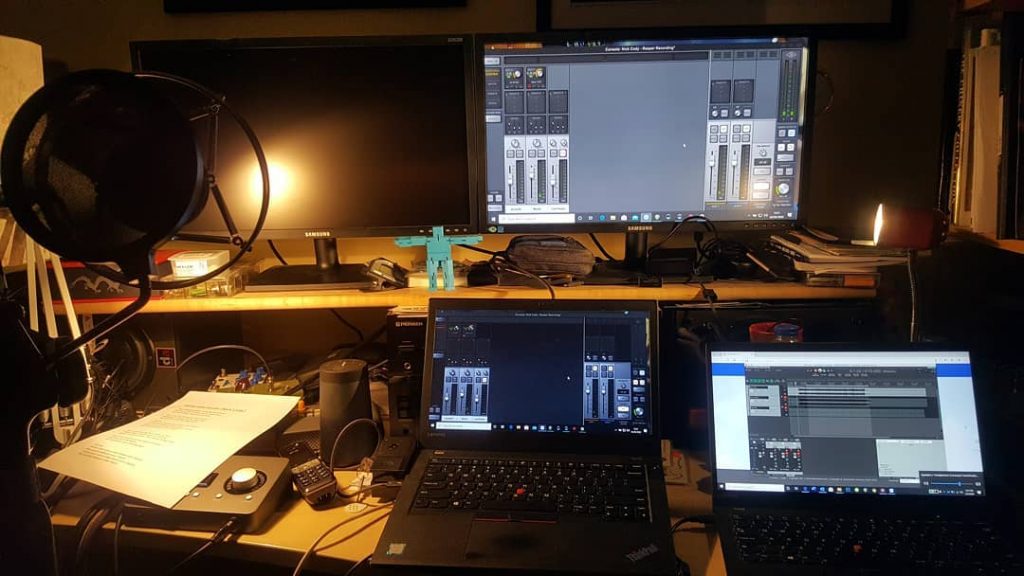 With "All is fine until the world goes pop" and "Your chosen one" had all parts recorded on electric guitar. I've been using the excellent Ear Trumpet Myrtle mic for all vocals. We now have 5 tracks recorded, mixed and mastered. Everything to date had been on guitar. On "Hold that thought" I started using the Zed Drive 2 as favoured by Eric Johnson and this has become one monster of a track which I'm really pleased with.
I currently have 5 more tracks to record, but new ideas are appearing all the time. I'm having to think differently and doing a shout out to a few musician friends for input. One of the next tracks will be "Wild hair and cocaine eyes" which is centred around a guitar riff. I have Adrian Knowles kindly send over a bass part, so next up will be vocals and additional guitar parts. I suspect it will either be great or a total train wreck. I'm also working on a stripped down version of a Caravan of Dreams song that we played live but never recorded, "Sticks and Stones" This will be just guitar and vocals with perhaps violin from my good friend Laurent Zeller. In short I have plenty to do with this project.
The results are a far cry from anything else I have released to date and the plan is to release video for each of these new tracks. I'm also further appreciating the value of having an excellent producer, without whom we'd never get such excellent final results.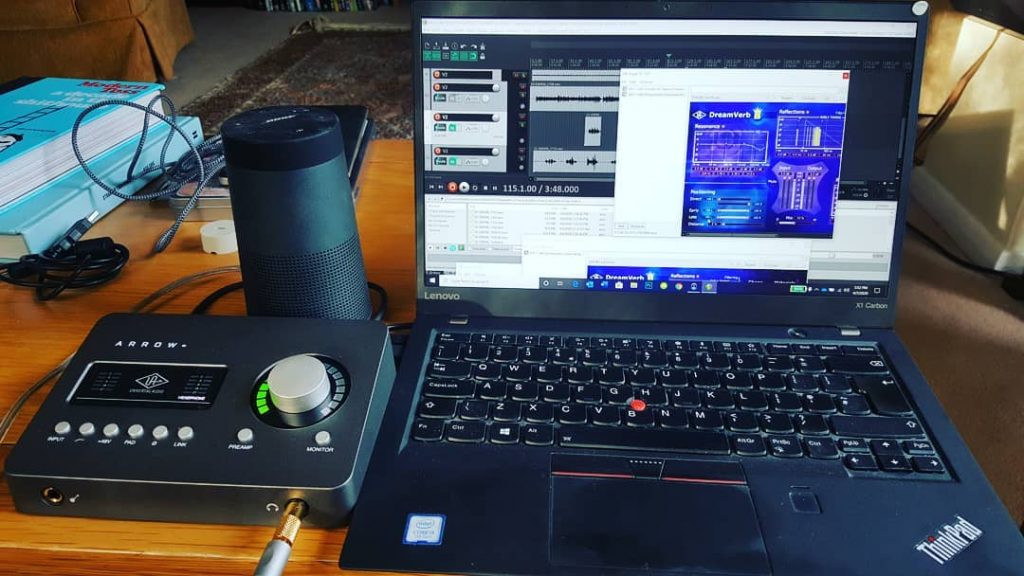 Recording during lockdown