Over the years I've become a collector of musical instruments, many of which have inspired a great deal of my songwriting. To my total amazement with my first band The Small Change Diaries, the ukulele was the spark that generated writing a host of early songs.
In later ensembles, including "The Caravan of Dreams" and "Nick Cody & The Heartache" my writing and performing was mostly around acoustic and electric guitsrs. I have an ever expanding collection of great instruments I have collected from all over the globe. Below is a video that is a brief snapshot of how many of those instruments have been used in the creative process.
I am a big fan of Takahiro Shimos work and own a number of his acoustic instruments as well as an electric tenor guitar. All of these are fantastic in how they sound and how they look. I'm also a big Collings fan and was lucky enough to meet Bill Collings before he passed. I own a bunch of his guitars and ukuleles, all of which are fantastic.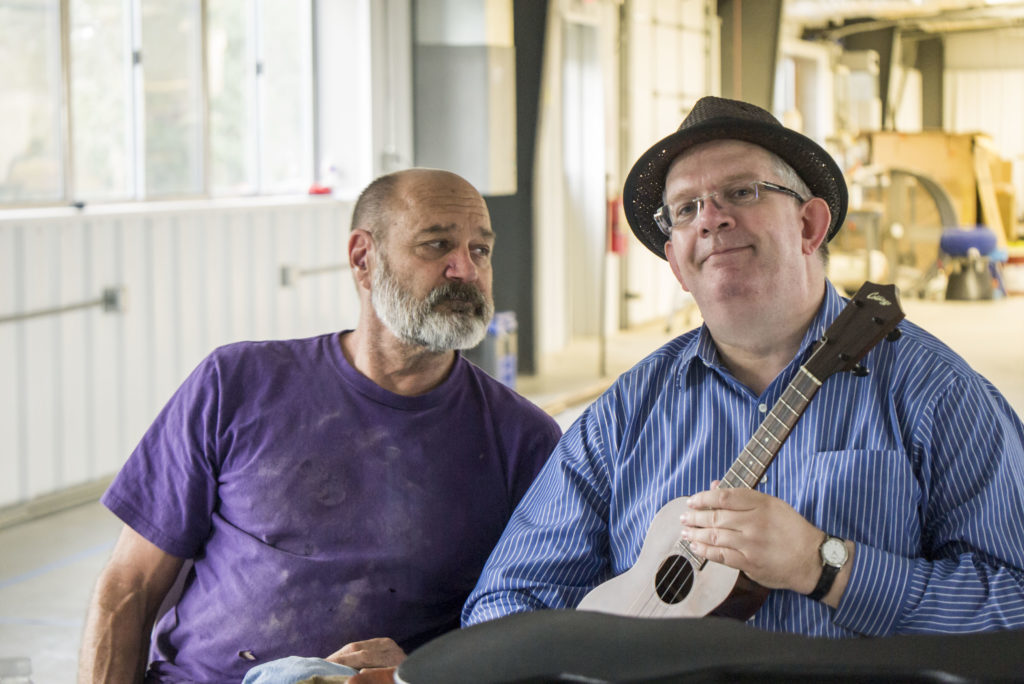 Below are some of my ever expanding instrument family

Parker Bronze Fly
Larry Pogreba Reso guitar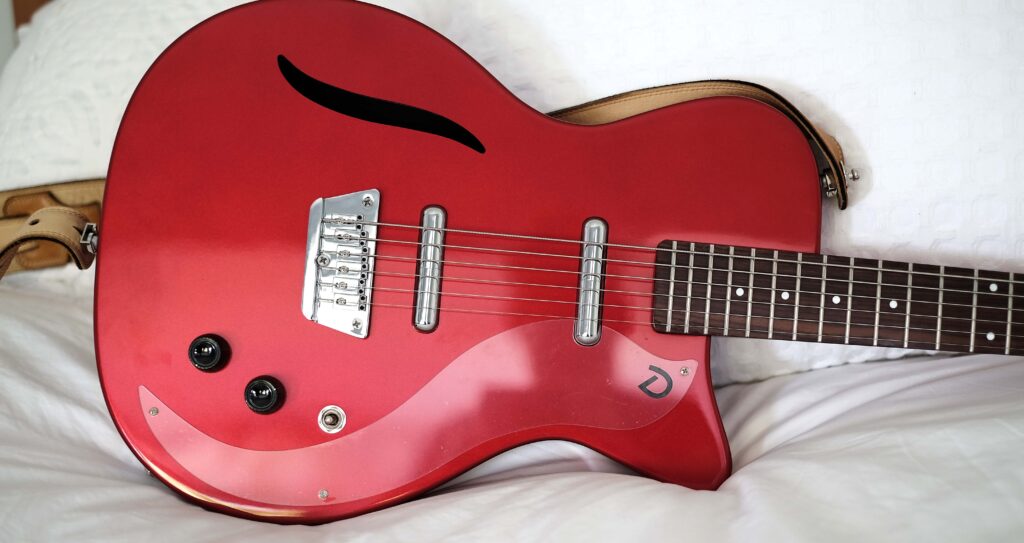 Danelectro tenor guitar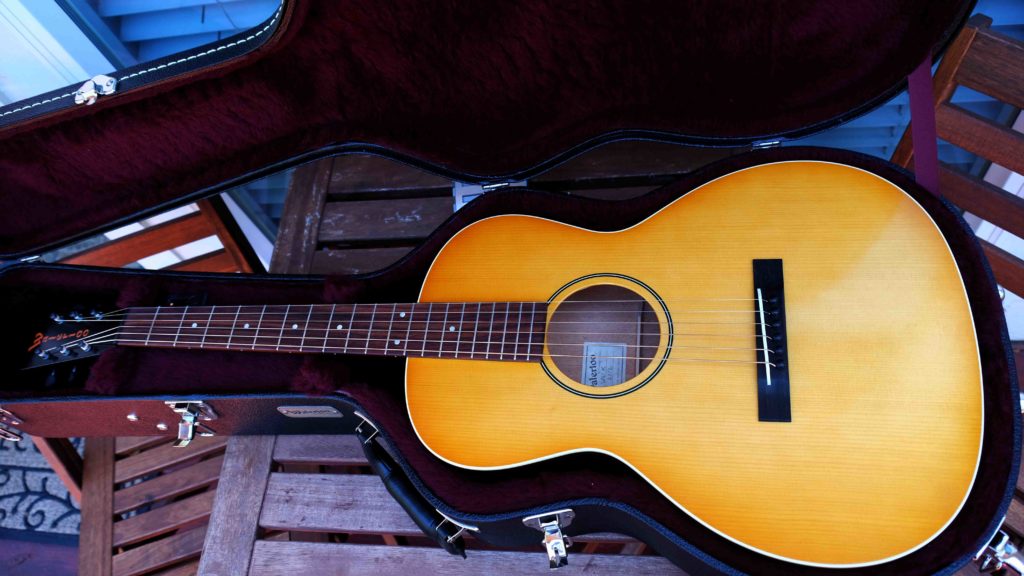 Collings Waterloo guitar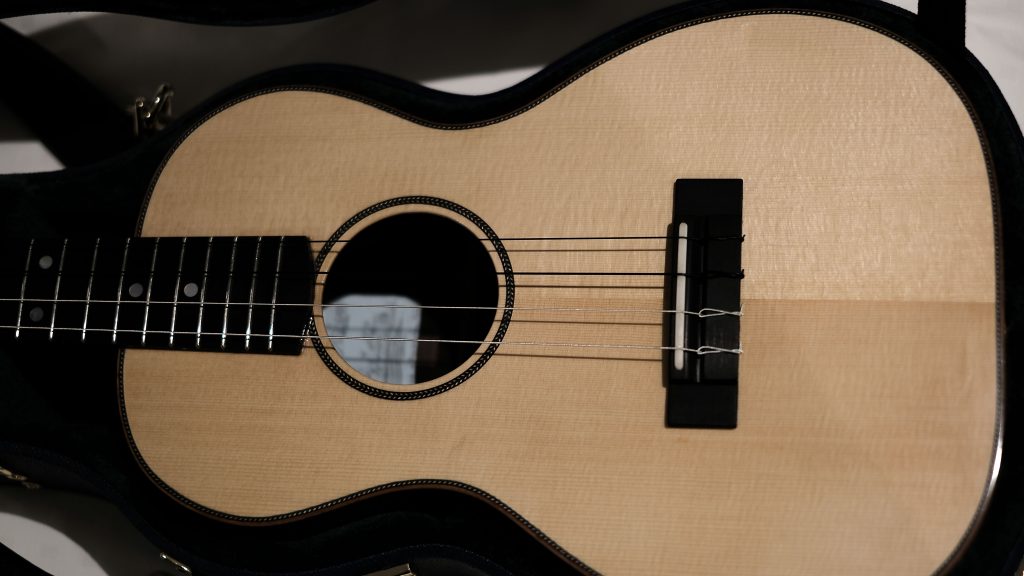 Shimo baritone ukulele
Collings I35 electric