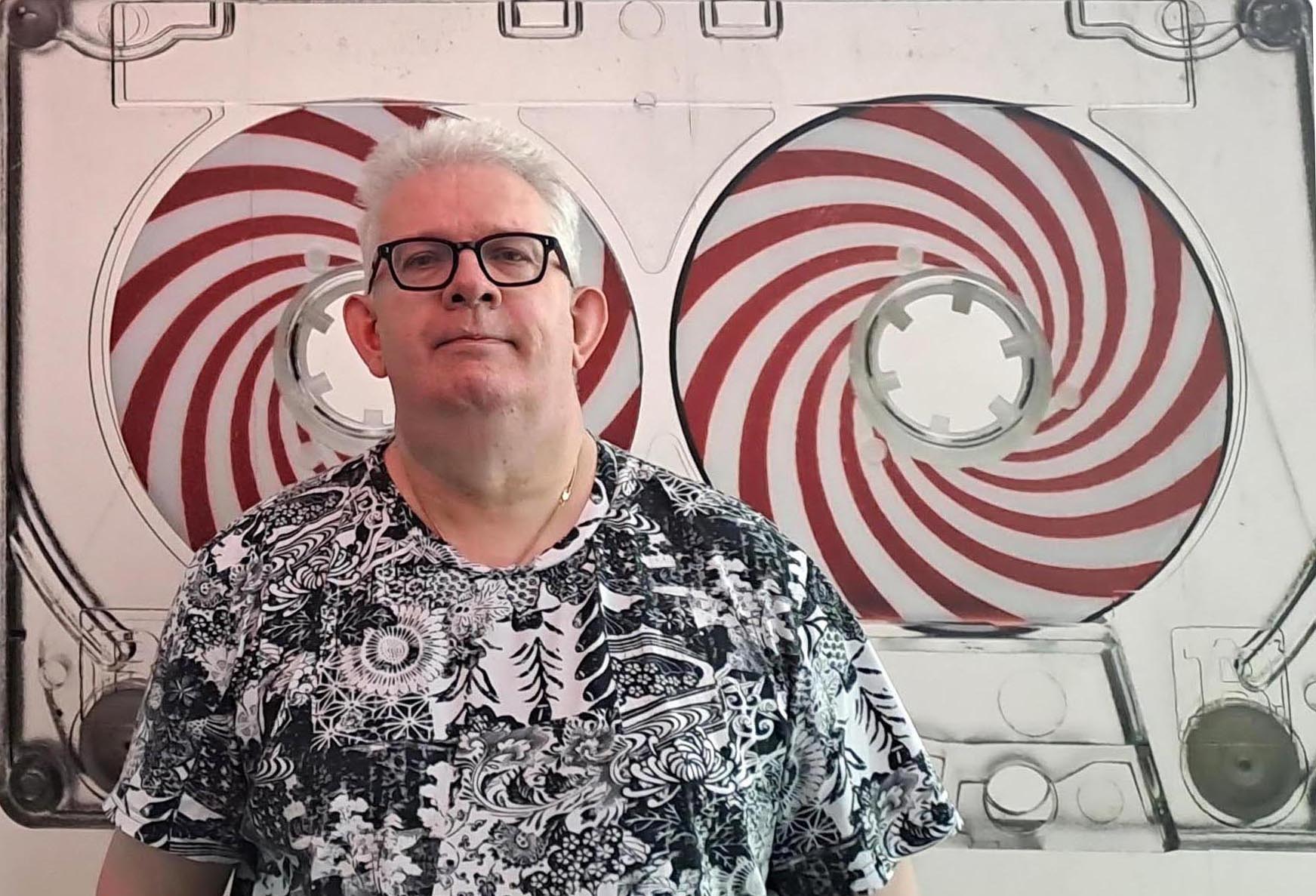 Welcome to Nick Cody Music
I have always been a great lover of music and I am blessed to know and work with many great musicians, many of whom have collaborated with me on my own projects over the years. To date I've released five albums of original material where I deliver vocals as well as playing a variety of instruments including acoustic and electric guitars and other stringed instruments.
I am also fortunate to have had great feedback and support from many superb world class artists. These include Jon Gomm, Scarlet Rivera Bob Dylan's classic violinist, Jim Glennie founder of global act James, Martin Simpson award winning songwriter and Chris Catalyst from The Sisters of Mercy. Martin has been a big influence on my own work and given me a fascinating insight into "the music business" as well as the art of songwriting. We've spent many hours discussing such matters in his South Yorkshire home.
As well as writing and recording my own music, I set up the Green Eyed Records platform to assist other artists and support the spread of great music and the Music for the Head and Heart platform to showcase singer songwriter talent. My own music ensembles to date, include "The Small Change Diaries", "The Caravan of Dreams" "Code E1" and "The Heartache."We've recorded a series of albums all available on Bandcamp.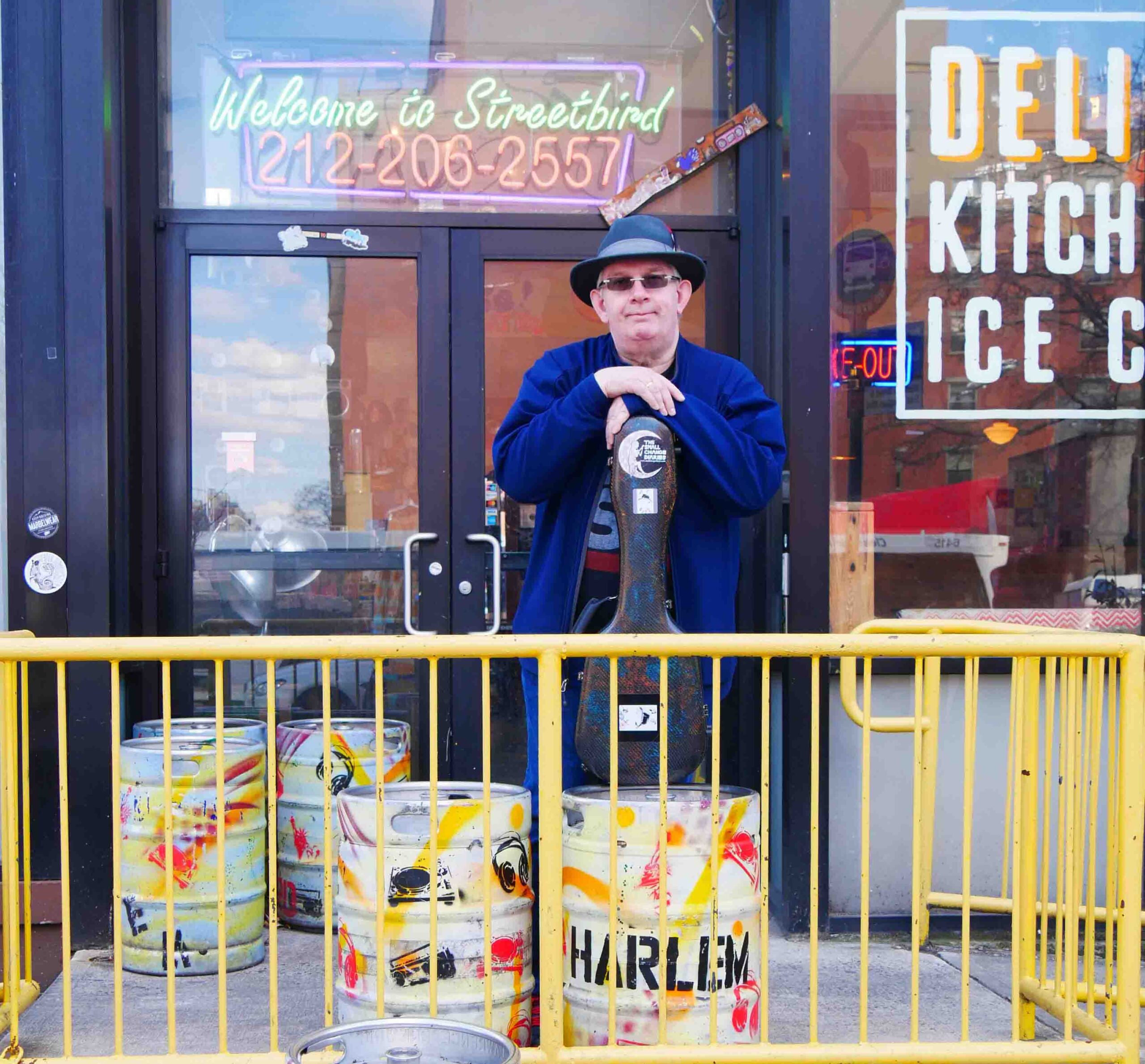 To date I've been lucky to play live both in the UK at events and festivals as well as in the USA and Japan. My third ever live appearance was playing the Lagoa Guitar Festival mainstage in 2016, which was a true baptism of fire. Since then I've never looked back! I have always had a great love of music and the musical journey to date has been truly fascinating.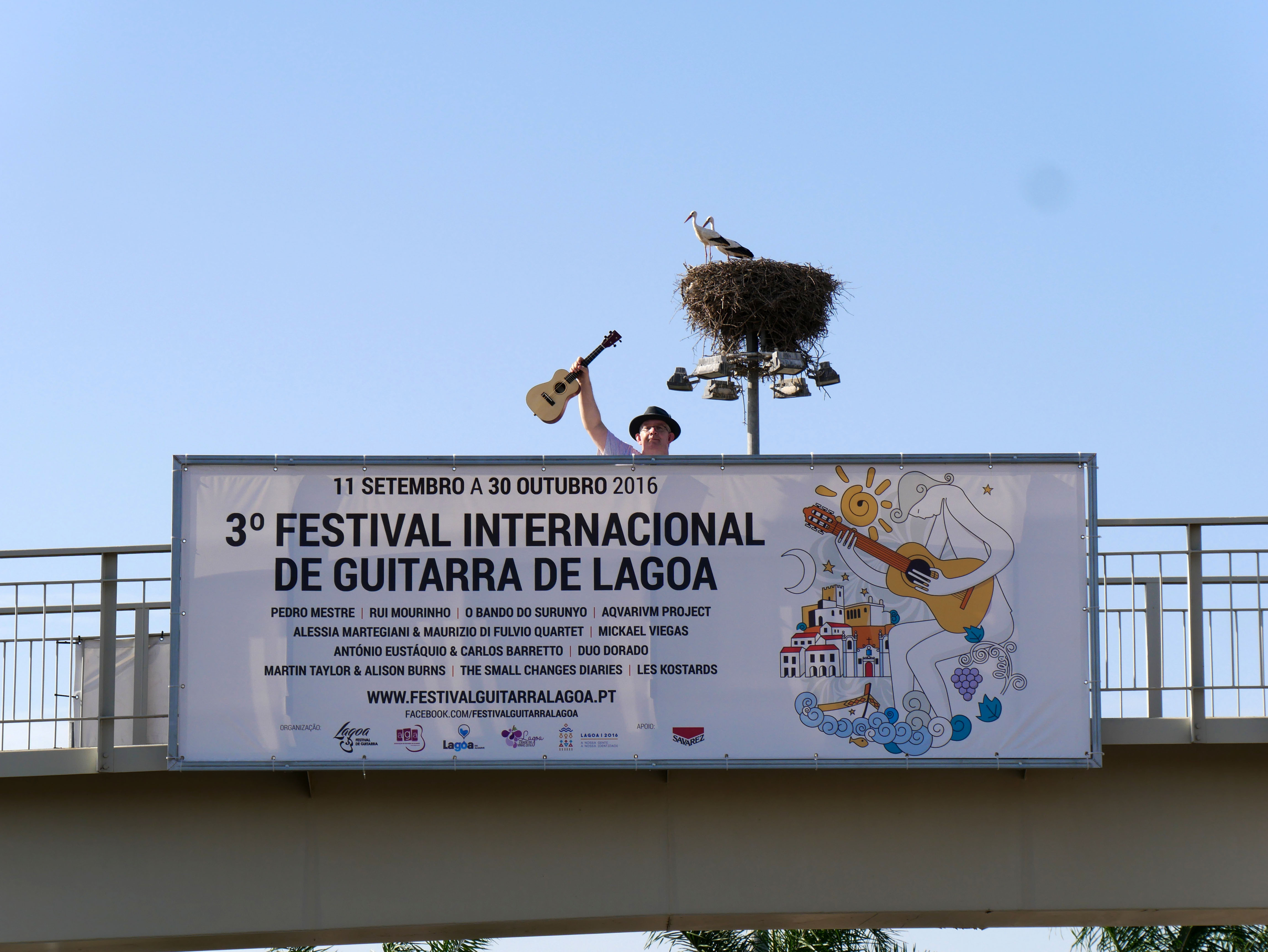 Just in – Review of "Covering these tracks" by Rock and reel magazine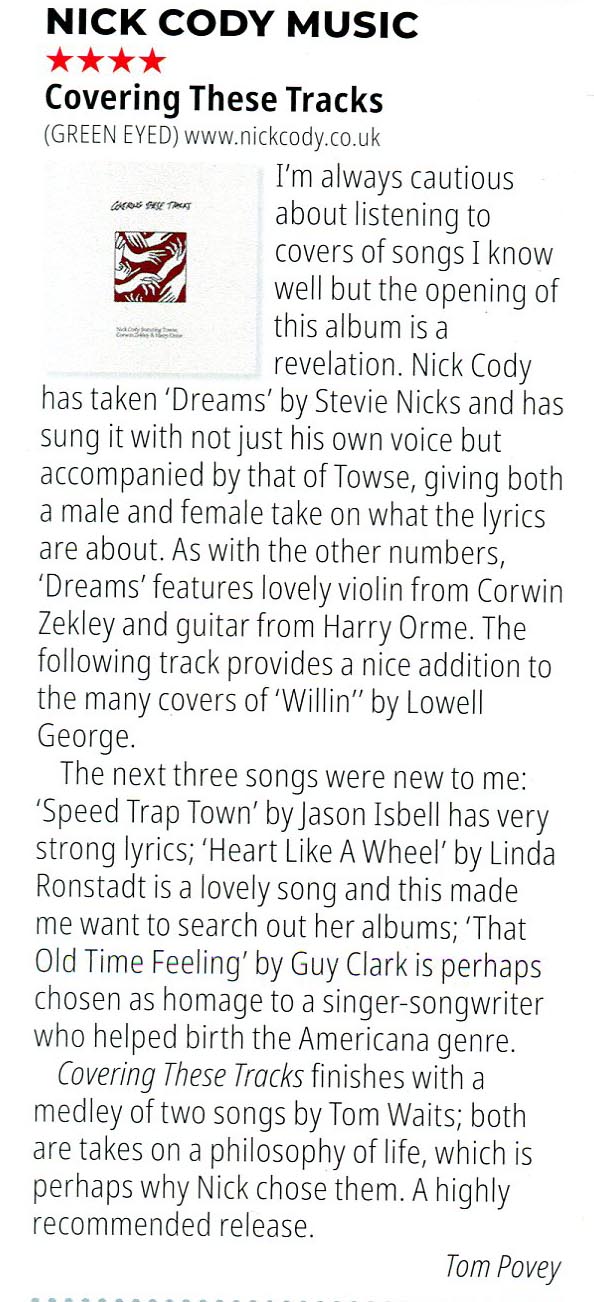 Check out all our music on Bandcamp
I've always been a great believer in creating great melodies and thoughtful lyrics to spark the brain and make you want to tap your feet. I have been lucky to play some great festivals in the UK and overseas as well as playing support for many great artists including Jon Gomm and Martin Simpson.
Those who read my blogs, articles and social media, appreciate that I have strong views on the state of the music industry and how artists are in my opinion often not given the best business and creative opportunities. I remain 100% happy to be an unsigned and a fiercely independant artist with full control over my own creative output. The most recent release is "Covering these tracks" with Nick Cody joined by Towse, Harry Orme and Corwin Zekley recording tracks by Tom Waits, Jason Isbell, Ana McGarrigle, Stevie Nicks and others.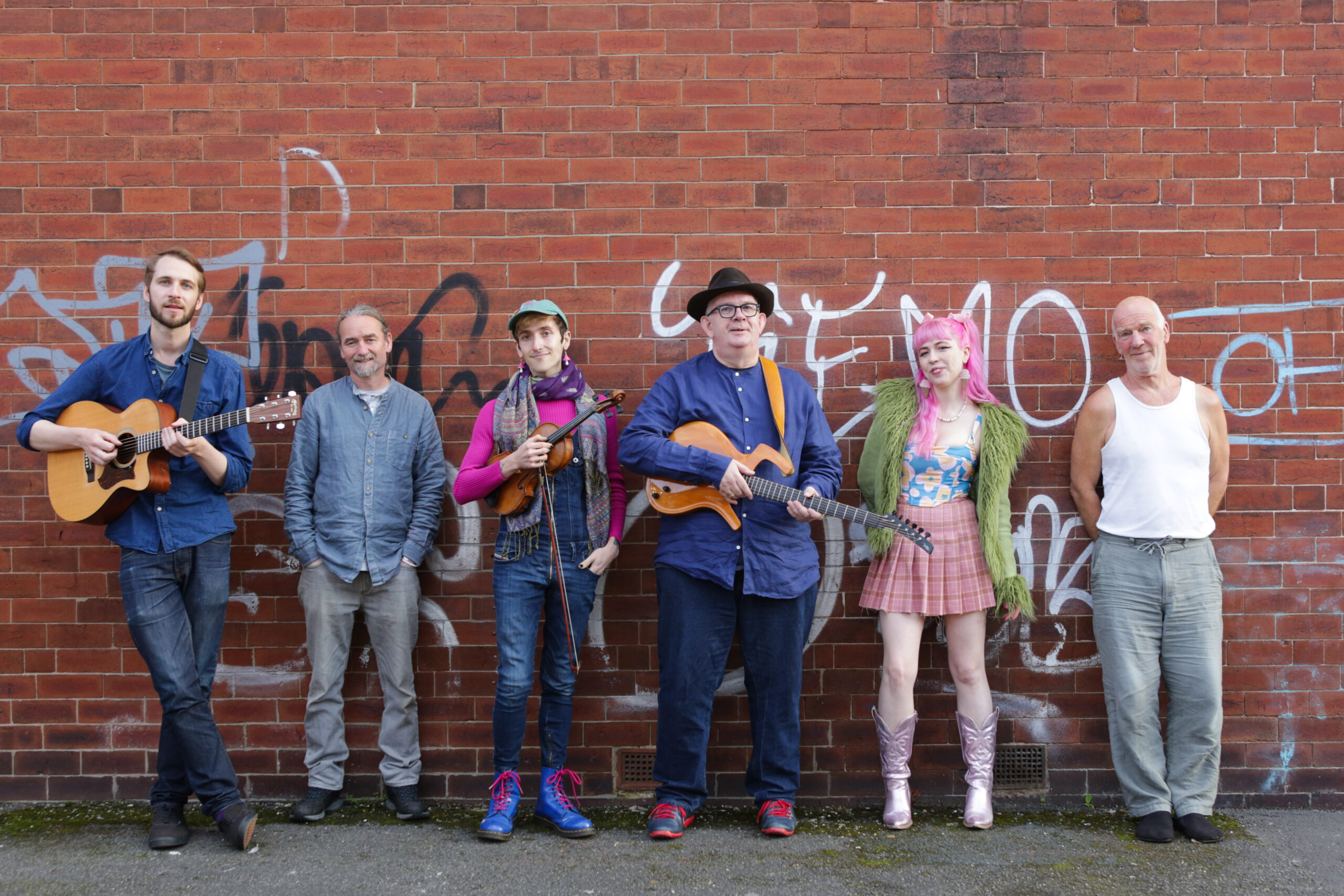 "Covering these Tracks" Volume one out now
New single "Dreams"
"I love it man! I love what you've done with the melody, and it's really taken the whole mood somewhere else, it's a warmer feel than the original"
Jon Gomm
"Thank you so much for sharing, this is such a beautiful cover! You really make this song your own in the best way— not easy to do!"
Malachi Graham
"Nick Cody's vocals are a standout feature of this cover. His delivery is soulful, aching, and emotive, paying homage to the original while infusing it with his own gruffness and almost meditative calmness"

Find no enemy
What other successful creative artists are saying
'NIck Cody continues to write great songs that span genres and sound fresh, vital and relevant.'
'Nick and Towse's new album is a must have for your next long car journey.
Taking you from the Yorkshire Dales to the US prairies and back again.
Figuratively not literally or there's something up with your sat nav.'
Jim Glennie (founder member of James)
"I love your mix of idealism and get-on-with-it-ness."
Sylvie Simmons (music journalist) *
"I'm honored that you wrote this excellent song that memorializes my role on the Rolling Thunder Revue tour working closely with Bob Dylan, and love the lyrics!"
Peace & Music,
Scarlet ✌🎻🙌
Scarlet Rivera (talking about "That gal's as cool as f**k)
"Nick Cody's gorgeous harmonies melt you starting from the feet and working their way up through your whole body until eventually you are a happy puddle"
Jon Gomm
'Fantastic accomplished dark pop dripping with hooks and harmonies, and some serious musicianship. West Coast meets West Yorkshire.'
Chris Catalyst (The Sisters of Mercy)
Read Nick's interview with Sylvie Simmons here
Photos courtesy of Karen Turner Photography