"Well crafted with fine musicianship and blended vocals "
Rock and Reel Magazine
(On "All is fine 'til the world goes pop" album)
Rock & Reel Nick Cody interview
Nick Cody Rock and Reel interview
From the way in which everything comes together to create a brilliant track, definitely making sure to really let the listeners enjoy everything that they portray. Letting everything come together in the best way to create a real stand-out piece of music. This is one of those that you definitely can't get enough of, certainly a top track.
'Maybe' is a piece that you definitely feel gripped on as soon as it begins, making sure to keep the audience engaged. From the truly insane vocal ranges to the powerful instrumentals that flow alongside, everything works well in their favor throughout this track"
Strike a note music journalist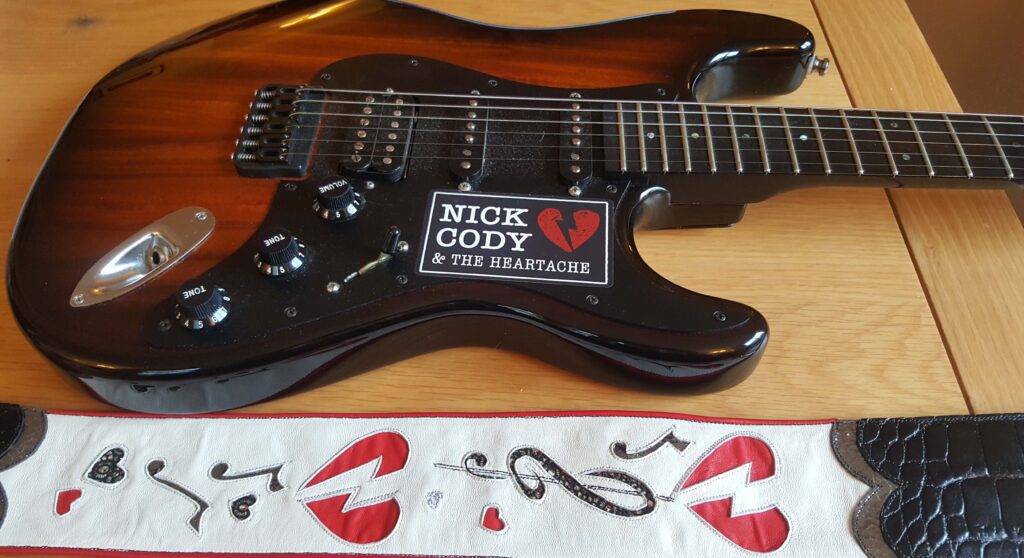 "Artfully, lyrically, and conceptually, All is Fine Until the World Goes Pop is a multi-faceted triumph."
A and R Factory
"Uncertainty seems to be around every corner as of late; one of the only consolations is the latest single, 'Maybe', from Nick Cody & The Heartache featuring Towse.
The melodiously mournful single is the third one to be released from the forthcoming album, all is fine 'til the world goes pop, due for release on September 30th via Green Eyed Records. Instead of sugar-coating future possibilities, the aptly glib lyrics pose possibilities of suffering in silence or hiding in the dark, giving up thinking or ceasing to put up a fight.
As the poignantly melancholic keys coalesce around the warm and gentle guitar chords, grief-stricken alchemy breathes between Nick Cody's crooned folk pessimism and Towse's haunted vocal timbre which carries an ethereal chill not all too dissimilar to Angel Olsen's. They're a match made in aural heaven. As for this timely single, consider it essential for your alt-folk-rock playlists.
The official music video for Maybe premiered on August 25th. Check it out on YouTube."
Review by Amelia Vandergast
A and R Factory
"Towse (Grace Fellows) and Nick Cody make a special sound together. Two artists from different backgrounds who have found each other through the joy of music and songwriting."
Lendmeyourears
"UK singer-songwriter Nick Cody is set to unleash his forthcoming album, "All is Fine Until the World Goes Pop"; the plaintive piano mockery of the state of our being at this crushing crux of humanity"
Protest Musica
All is fine 'til the world goes pop' is a magical piece, and the album cuts across folk to rock to americana.
The 13 tracks album, serves nothing else but classic music that takes you to another dimension,
a world where nothing else matters.
Mister Styx of Musicarenagh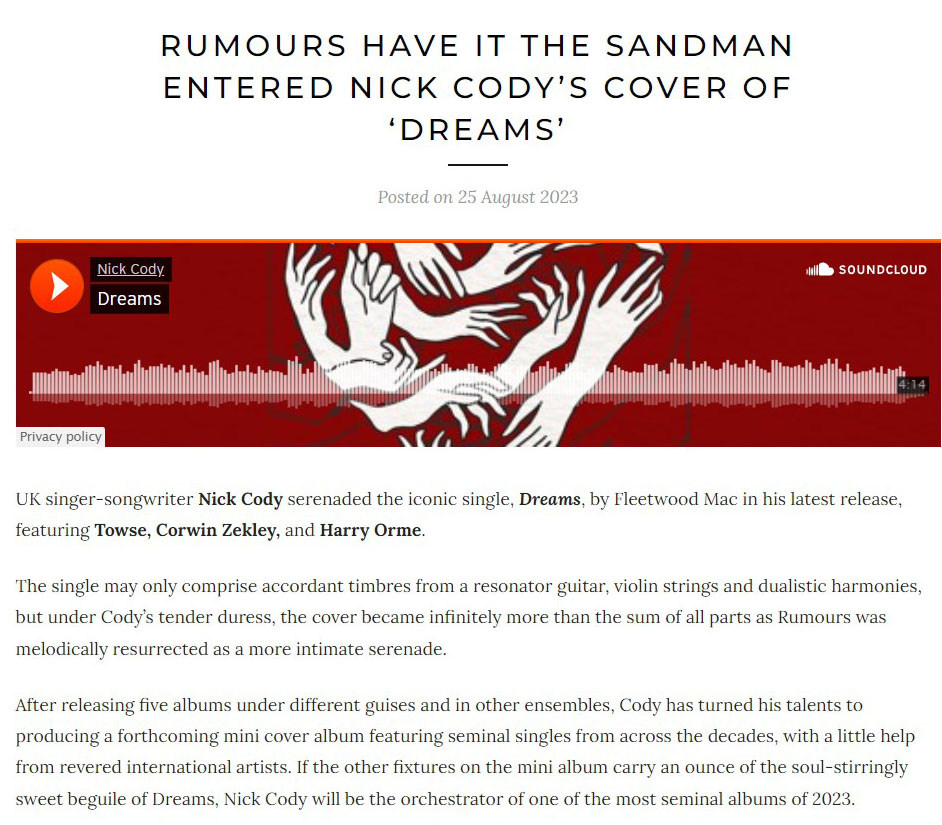 More Rock & Reel reviews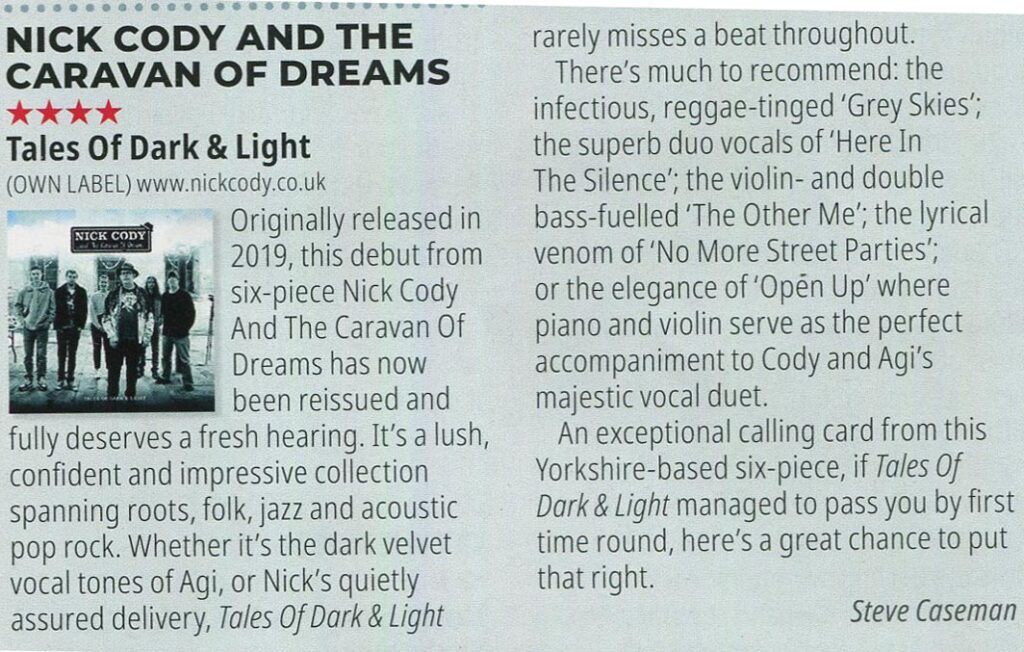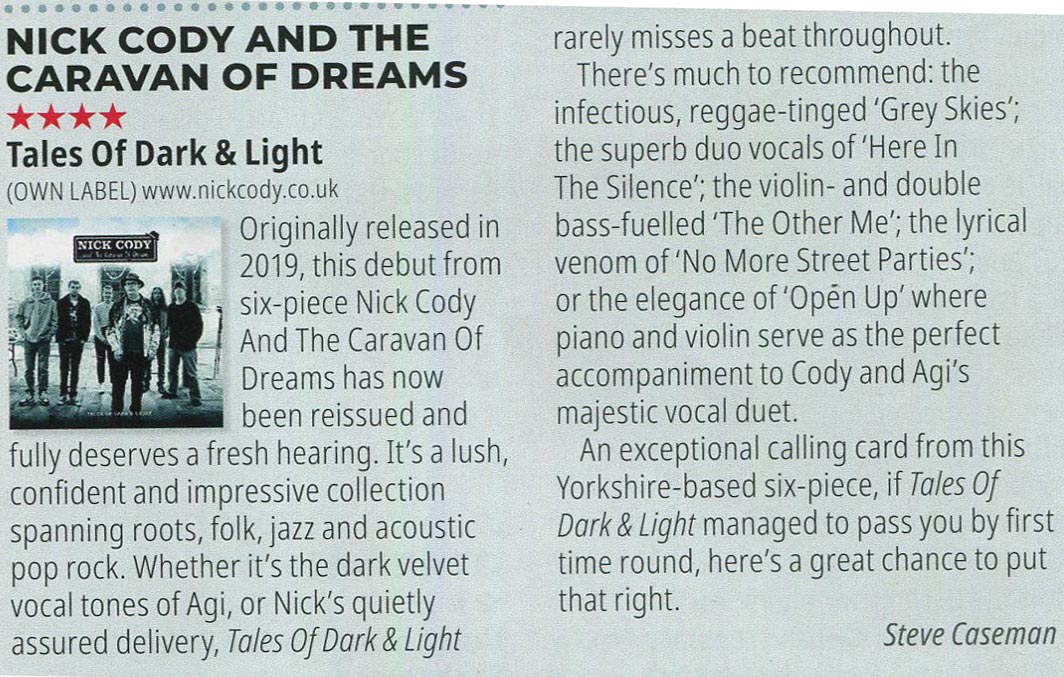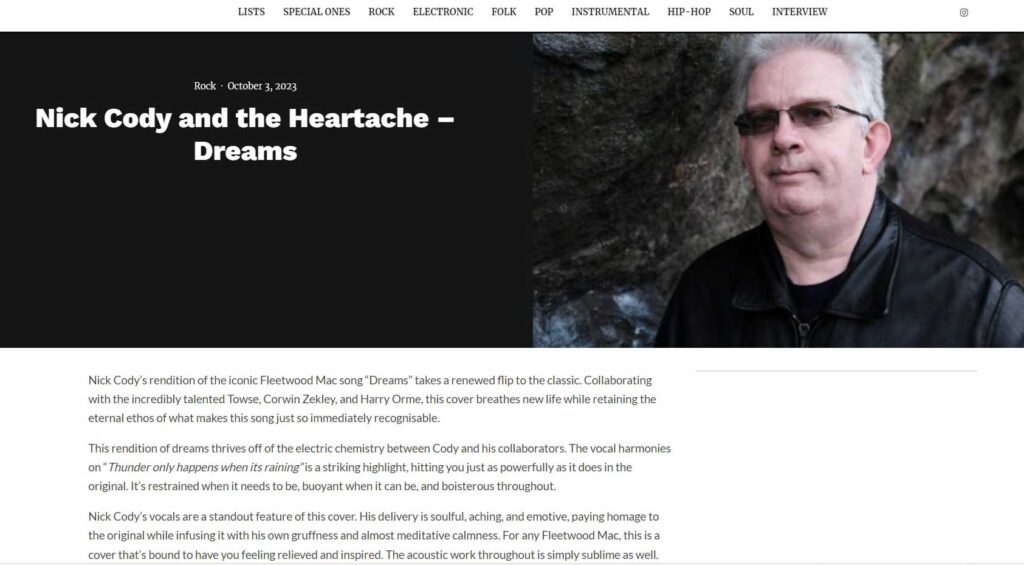 Check out all our music on Bandcamp