Next week we'll be signing off on the audio and artwork for the first part of the "Covering these tracks" project. This is a new departure for me as previously I've only recorded and released original music, five albums to date, through three different ensembles and a remix project.
Choosing material to record
This project has surprised me in many ways. Previously I've been an avid "no covers" individual, not because I don't like or appreciate covers, but because I want something new. One of the big surprises is how much I have enjoyed recording these tracks and its given me the opportunity to explore many songs that inspired me over the decades. The first single will be released on September 1st, a classic Fleetwood Mac track "Dreams" written by Stevie Nicks. I'm mindful that I want to create new versions of these tracks and avoid "Nick does karoke!", and I'm pleased to say we have achieved that goal.
Here's the running order for the first release
Covering these tracks.
 by Nick Cody, featuring Towse, Corwin Zekley & Harry Orme
Dreams (Stevie Nicks) 4.14
Willin (Lowell George) 2.58
Speed trap town (Jason Isbell) 4.04
That old time feeling (Guy Clarke) 4.22
Heart like a wheel Anna McGarrigle) 2.56
Come up to the house/I don't wanna grow up (Tom Waits) 7.18
The "Covering these tracks" ensemble
I'm delighted to once again be working with Towse aka Grace Fellows and Corwin Zekley. These are extraordinary professional musicians who continue to inspire great creativity. Even when engaged in an extensive tour across the USA they still find time to submit their parts to many tracks on this project. They are joined by the terrific Harry Orme, which was recommended to me by Fergus Quill. Harry is a superb musician and will be contributing almost all the guitar parts on this project. I say "almost all" as on "Dreams" I recorded the guitar part with the Larry Pogreba reso guitar. We also have great artwork for this project from Silka Guy.
The next part of the project in 2024
The second release of songs will appear in March/April 2024 and we are already working on some of the material that will include covers of Steve Earle and Nick Cave. This project has given me a fascinating insight into how other songwriters write and perform material. We'll be showcasing some of this material in 2023 at the Music for Head & Heart showcase in the UK. There will be more live events in 2024 to showcase the "Covering these tracks" material.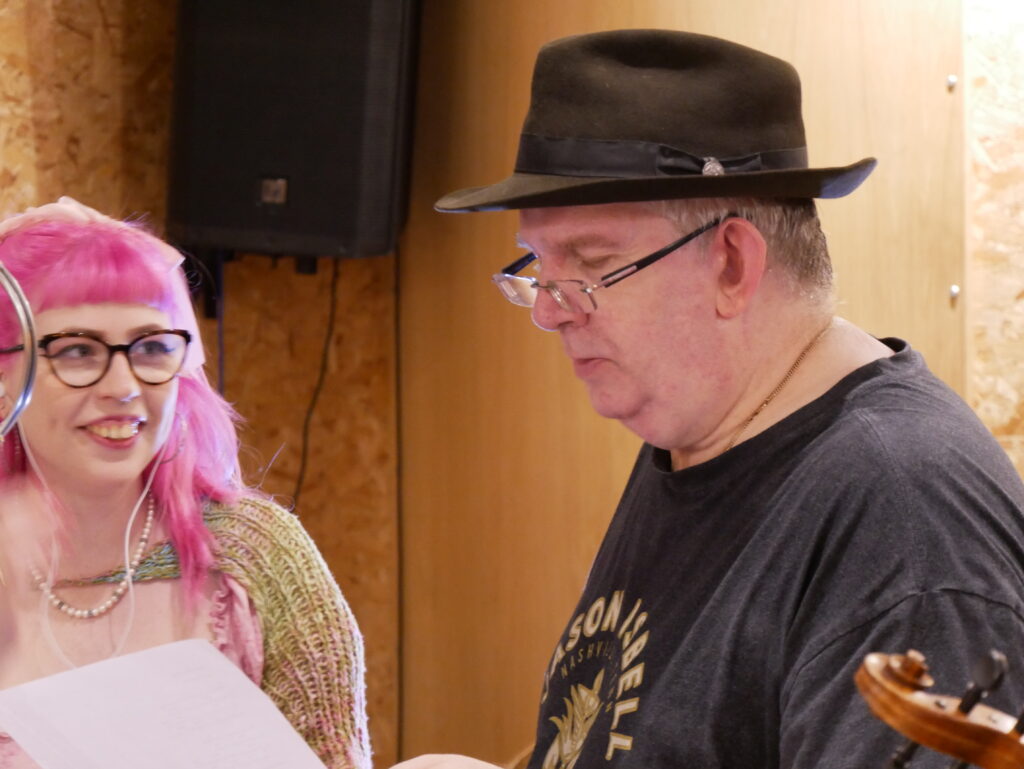 Towse with Nick Cody