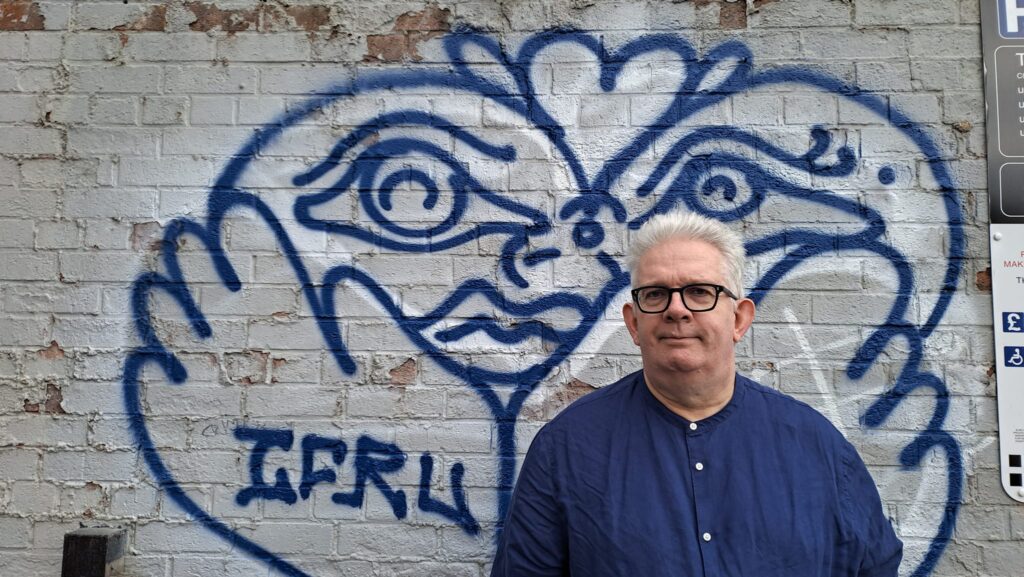 My earliest memory of playing music before even working as Nick Cody, was busking in Guildford city centre in the UK in 1975, playing a beat up acoustic Kay guitar. I played cover versions from my favorite artists from that period and the money was good, generally around three quid an hour. Vinyl albums cost less than two pounds fifty pence, so this was one way to build my album collection! The 1970s were for me a golden era of singer songwriter music and I was avidly listening to Crosby, Stills, Nash and Young's "4 Way Street", Tom Wait's "Closing Time" and Bob Dylan's sublime "Blood on the Tracks". 
Amazingly I still listen to these classic albums some forty years later and have realised that my love for music centres around a great set of lyrics and a great tune. In 2000 I was involved in creating mostly world and ambient style music, some of which was used on TV and radio, including an award-winning C4 movie short, "My Amersham."
In 2008 I attended a workshop with Martin Simpson in Sheffield and began having guitar lessons with him on a regular basis. He opened my mind to the world of altered tunings and the possibilities of playing other instruments. In subsequent years we have had and continue to have wonderful inspirational sessions and discussing all manner of music. Crucially I was able to see a brilliant songwriter up close writing countless brilliant songs. It's been a real privilege to meet Martin, who has been one of my main musical inspirations behind me creating "The Small Change Diaries"
A year later while in New York I bought my first ukulele from Matt Umanov guitars on Bleeker Street. It was purely an impulse buy. Matt had brought back one of the very first pre-production Collings concert ukuleles from the Namm Show. It wasn't however until 2013 that I decided that I really must learn to play this instrument and began to look locally for a teacher. I began getting some ukulele lessons and to my amazement found a real love for the ukulele as an instrument. I set up the Original Ukulele Songs to showcase original ukulele based music and later Music for The Head and Heart to promote great music. Both these platforms have allowed me to connect with some terrific artists across the globe, many of whom I'm now collaborating with on my own musical projects.
Since then I have accumulated an amazing collection of instruments from all over the planet and these have become central to creating a host of different songs. Each instrument can sound very different and inspires very different kinds of playing. I confess to being totally seduced by the ukulele as an instrument and do most of my writing on ukes. As of 2019 here is a list of all the original tracks I have written and recorded to date with various music ensembles – SONGS TO DATE
During covid 19, I started writing new tracks for four different music projects, including "Nick Cody and The Heartache" which is all electric roots based music and a collaboration with Towse. There are a number of planned releases from both projects in the near future, including a trilogy of material of classic covers under the project name "Covering these tracks"
In all, during the first 14 months of covid I wrote and recorded 48 tracks with contributions from 16 different musicians around the world including Michael Ross from Nashville and Laurent Zeller from France. In recent years I set up Green Eyed Records as a resource to support artists and promote great music. To date I've hosted live events with headliners including Jon Gomm and Martin Simpson as well as recording on a regular basis in my home studio in the UK.