I am fortunate to know many excellent professional musicians from around the world and all of them have been by Covid 19. This is requiring a massive rethink and live appearances have all been wiped out. Its an extraordinary situation and it is not going to change anytime soon
Local musicians affected
Many local musicians were already struggling pre pandemic and I recall one niche musician saying he was struggling to make ends meet and wondered if he could MOT his car.
With the advent of covid 19 he is one of the many that may have to rethink whether its viable to continue to reply on music as a predictable source of income. I've long thought that many artists live literally from one gig to another and of course there is nothing new in that, but covid 19 creates all manner of additional problems
People and venue challenges
There is a current argument raging about the acceptable distance people for people to socially distance during covid 19. At 2 metres most indoor venues are not viable. Theatres generally need 80% capacity to be viable and the 2 metre rule means they can only accommodate 20%, which is not economically viable. Regardless of whether this changes, many smaller clubs and venues will close. As one producer said
"Many artists are gonna have to drop a division when playing live"
The second issue is whether people will even return to attending live events in the same numbers. Most people are creatures of habit and a three month total change of habits is going to have a lasting effect. My guess is that it will be a long time before audiences return to live events in the same numbers.
The Online solution?
As soon as the world went into lockdown many artists immediately and understandably shifted to running online events. There are many challenges with these format including the technical challenges in maintaining good sound and visuals.
My own experience is that the quality is massively variable. Some online efforts have been like watching a car crash, while others have been really excellent.
Jack and the Vox from USA have been putting out pairs of songs on a daily basis and have been terrific entertainment. What both these examples have in common is the attention to detail and really superb performances. They remind me of Daryl's House, always engaging and unpredictable.
Martin Simpson's first live show was exceptional, really terrific sound, a great set and of course a superb performance. Martin is shooting a lot of video from home and as always he is truly engaging and fascinating to watch
The online medium is a different environment, like a TV show but without the high production values. This is totally different to a live experience. I'm personally not a fan of calling pre recorded material "festivals" or "mini festivals" as they are nothing like a festival experience.
Captain of the Lost Waves has done a series of terrific shows that have delighted his growing fanbase as well as connecting to a new audeince
All these artists have a strong work ethic and crucially smart strategic thinking.
The difference that makes the difference
Many people I know feel that social media is swamped by online events and many unfortunately are not that great. I suspect the ones that are more creative and themed will survive whereas the others will disappear.
Artists with strong fan bases will in my opinion do well and as always artists will need to find new ways to capture public attention. This is perhaps not a bad thing as it means there will be more focus on quality as audiences will have less spending power. Smart artists are always moving forward and exploring how to connect to new audeinces. This means focussing on differentiation and avoiding just doing exactly the same thing as everyone else.
Snatching failure from the jaws of success?
Unfortunately having great talent is not in itself enough to generate predictable income for artists, you have to also have some business skills. I've known some very good musicians who spectacularly "snatch failure from the jaws of success"
Usually they are too polarised in their ways of thinking and can't seperate social and business interactions. I set up Music for the Head and Heart and Songs of Hope as a free resource for artists to connect to new audiences. This is one of many initiatives that I fund personally to help musicians.
Smart musicians appreciate that in order to earn a good living rather than just scraping by, you need to embrace a wider audience and that means building new connections all the time. I learned from my non musical persona teaching business skills, that often you have to expand thinking and work with a wide range of people rather than a narrow niche of people who agree 100% with everything you already think!
Conclusion
I predict new and more innovative ways of connecting with audiences will emerge. Many artists that were just scraping by will I suspect disappear if they don't adapt to the new dynamic. I can't imagine a world without great music and hopefully the "new normal" will result in some real great new entertainment. Of course its 100% up to the artists what they want to do and whether that want an audience of thousands, millions or just themselves, BUT for most people time needs to be funded in some way and these thoughts are on strategies that help make that happen.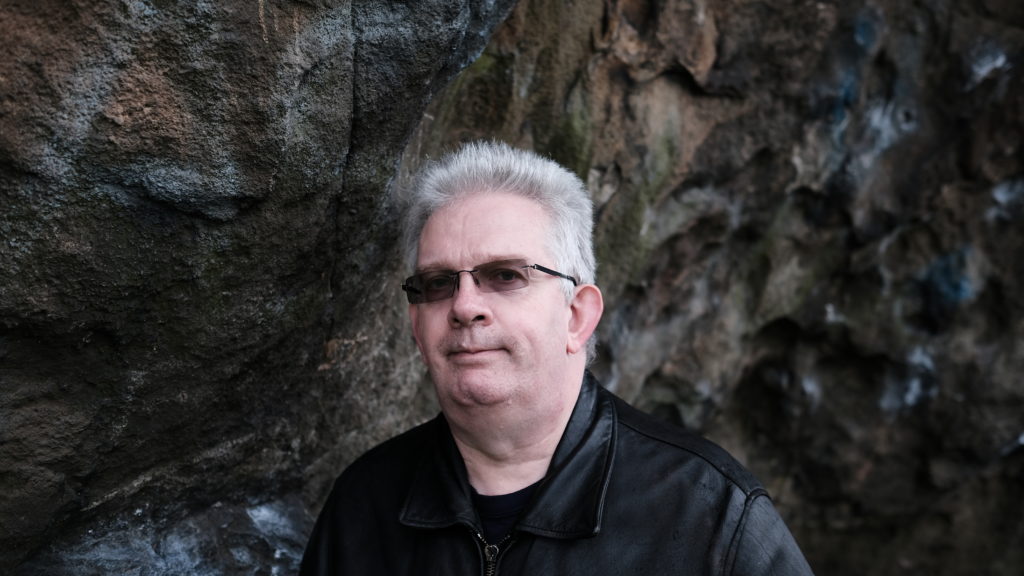 What are the future earnings options for musicians?