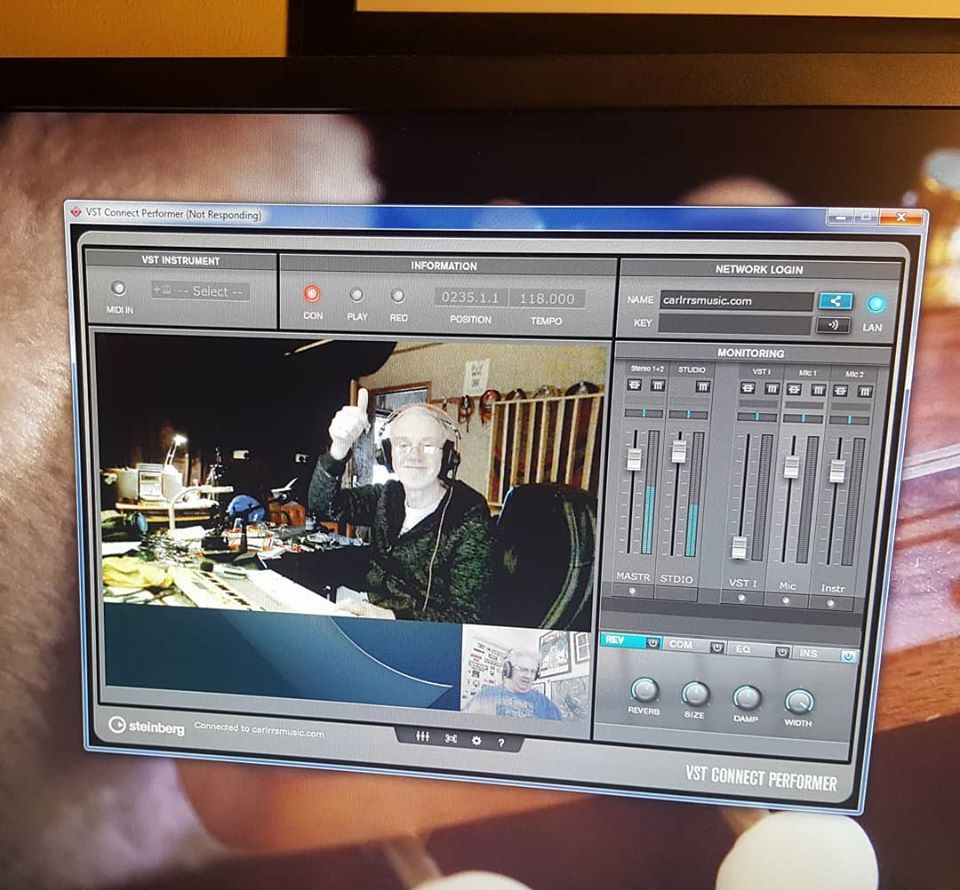 This has been a somewhat surreal experience doing the first few tracks, studio to studio. Fortunately Carl Rosamond has a brilliant grasp of how to use the technology as well as how to get the best sonic results.
I recorded the rhythm guitar track for "Your Chosen One is Coming" and then added vocals using the Ear Trumpet mic. The custom Warmoth hard tail strat with a Tom Holmes HB and single coils (info for guitar geeks) sounds absolutely terrific into the Acme DI. I am absolutely loving the simplicity of the Acme and can now appreciate why it was used to great effect on so many Motown tracks.
We then added some additional takes studio to studio using a Pro Version of VST Connect to record additional takes.
This is a really stripped back sound, but I am loving it. In a strange way it reminds me of a cross between The Velvet Underground and Bruce Springsteen's Nebraska. There's a stack of songs to record, but hey, I have the time now to do it!
Remote recording progress with Acme DI