The Nick Cody and The Heartache follow up single to "Can't Stop" is "You gotta move" and is released on August 6th on all digital platforms.
Special thanks to everyone who has made this track possible and especially Carl Rosamond for continued great sound production, Rich Ferdi for percussion, Howard Taylor for bass, Agi for backing vocals, Joshua Burnell for keys.
The pre save link for this single is here
The Nick Cody & The Heartache debut album and live work
This second single is one of five tracks already recorded for the debut Heartache album. We are currently also working up the live band for gigs, the first being on October 2nd at The Old Woolen in Leeds The live ensemble is Nick Cody, Fergus Quill and Rich Ferdi with additional guest musicians. This is a full electric ensemble and the initial "Can't Stop" single has already received excellent radio play in the UK and overseas.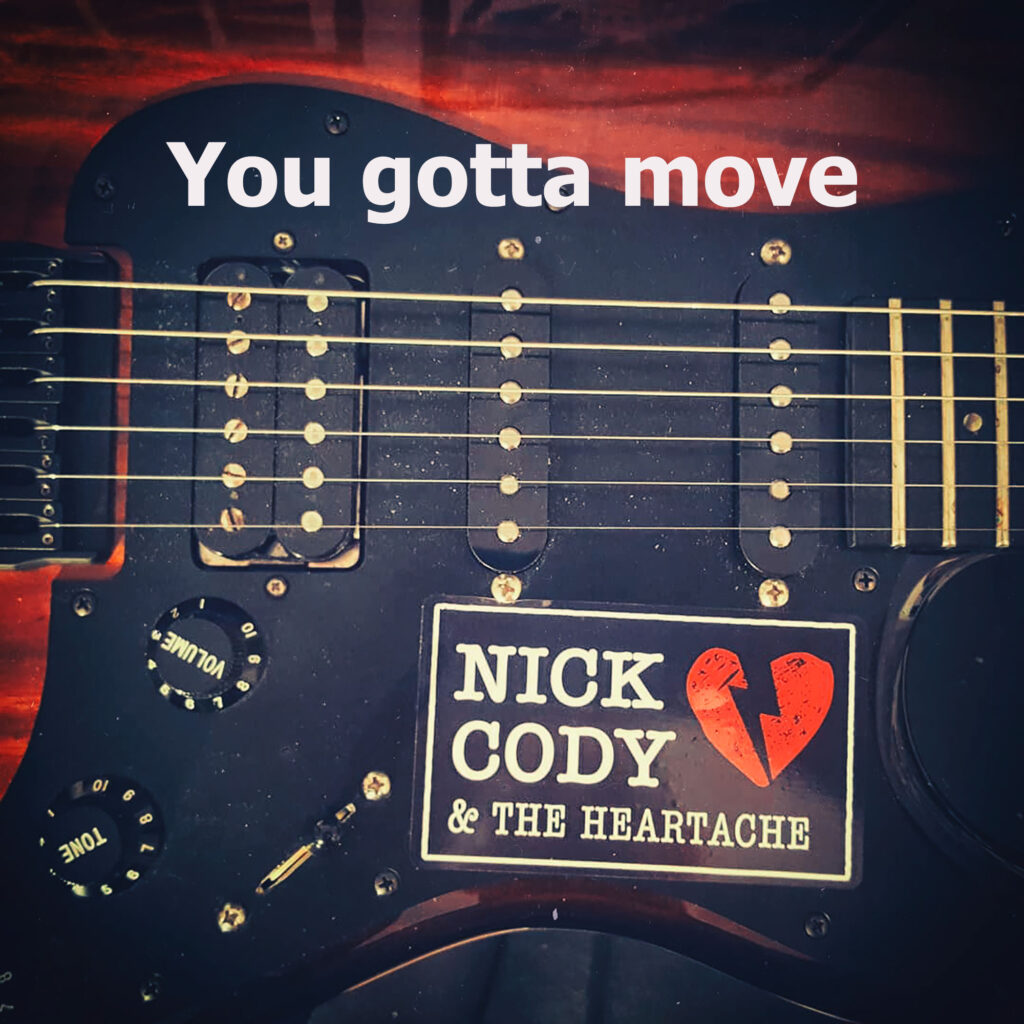 You gotta move released August 6th