After many years of playing mostly acoustic music I now find myself immersed in writing a whole bunch of material on electric guitar. I have amassed a great collection over the years so there's a lot of choice but I'm defaulting to my Warmoth hardtail strat and Ransom telecaster both equipped with terrific Tom Holmes paf pickups.
An even greater surprise to me is that I am recording totally by DI instead of by miking up amps. I'm using the excellent Acme Motown DI unit and a Zen Drive 2 pedal into the Arrow UAD interface. I'm using a Tom Holmes bridge pickup on all tracks and these of course sound great. I'm also exclusively using the Ear Trumpet Myrtle mic for all vocals.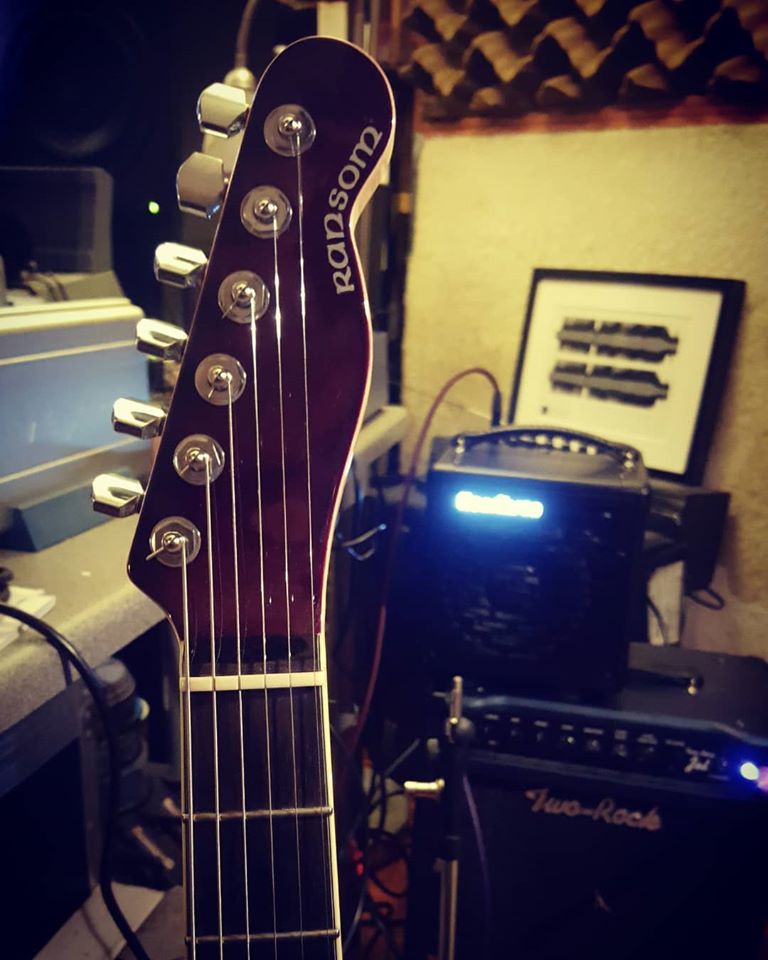 After recording three albums of acoustic instruments, its a real surprise to be in a new sonic territory of overdriven guitar sounds. The Zen Drive 2 has been a game changer and I am about to receive a rare Black Magic Zen Drive unit, so I have a back up. The combination of the Zen Drive and the Acme is extraordinary and wonderfully simple to use.
Keeping in simple
There's a good reason why many classic pop and rock songs are written to a formula, verse, chorus. middle eight. I'm rediscovering the joys of working simply with strong melody lines and sharp lyrics. Of course I've always been a fan of these two ingredients but usually I have a full band of up to another five members to work with. Now I'm doing everything myself so I'm working faster in my home studio and during the covid 19 lockdown I have more time than usual.
Many of the new songs start with a riff and develop from there. I learned some great songwriting tips from my good friend Tim Booth from James and am putting his advice to good use. This approach is certainly working and I already have a bunch of new material in the vault.
Working on 2 simultaneous projects
I'm working on two simultaneous projects during the lockdown. One of the projects is not directly linked to "Nick Cody" and is totally different to anything else I have done before. The second project is working with stripped back electric tracks with additional input from some of my trusted musical colleagues who always deliver in spades.
Conclusion
The covid pandamic has sparked a great deal of creativity and everything is geared around electric guitar. Last night I played a uke live on zoom for the first time and it was strange after three solid months of distorted electric guitar. I of course love both styles of instrument, but I am having a blast with this electric work.