Covid 19 put the world on pause and for the last few years. After many years of playing local gigs, UK festivals and overseas festivals and gigs, I'm now rethinking opportunities for playing live. There's a real joy to bringing music to a live audience and to date we've had many superb live opportunities with different ensembles, including playing at The Lagoa Guitar Festival in Portugal, a number of sold out album launches and some solo appearances in New York and Nagoya.
One live gig is worth eight rehearsals
My producer Carl Rosamond always chanted the mantra "One live appearance is better than 8 rehearsals" I never really understood this until we started to play out in live venues. Its been a fascinating journey from the initial baptism of fire, when after a few local gigs, I found myself on the main stage at an international music festival. On that occasion, I learned more in 45 minutes than in the first year of rehearsals. When I look back at the footage, aside from playing everything at speed, the performance even in these early days was pretty solid.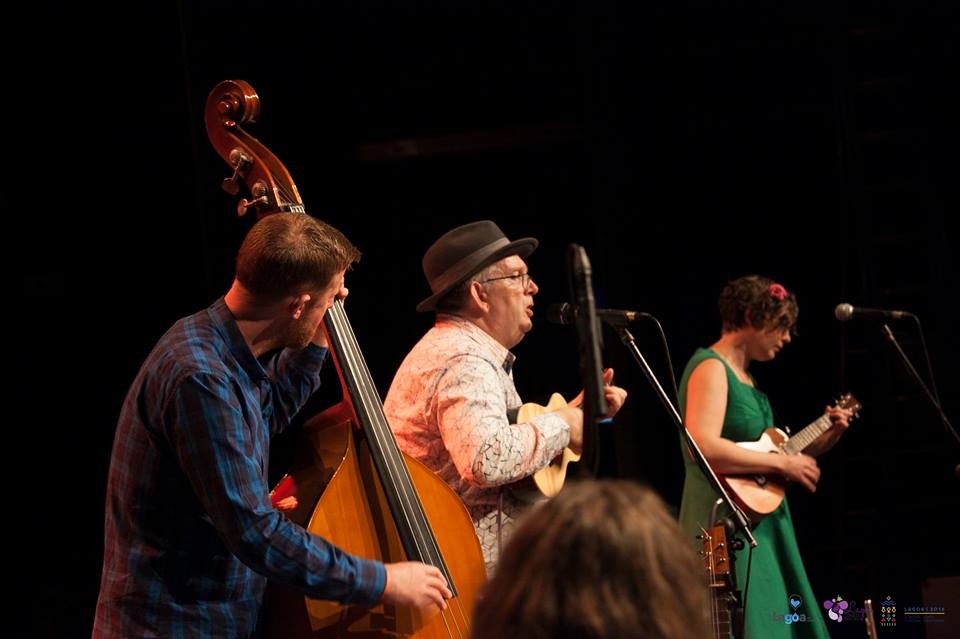 Less is more
In the last two years, I've only to date so far arranged one live outing, this time with the new Heartache ensemble. This was an opportunity to try out some of the new material. I'm pleased to report that the set was well received and the material stood up really well in a live setting. One of the benefits of playing live is that you discover very quickly how well material is received by the general public, especially if its not your typical fan base.
To date its been fun playing local venues, but it can be a lot of work and crank up some costs, especially if you have a policy of paying the band regardless of income from any venue. The benefit is mostly a massive education in what its like to front a band to entertain an audience. I'm lucky to be playing with many superb musicians, which has meant that I've really had to up my game musically, especially as I am fronting all these ensembles and we are playing original material.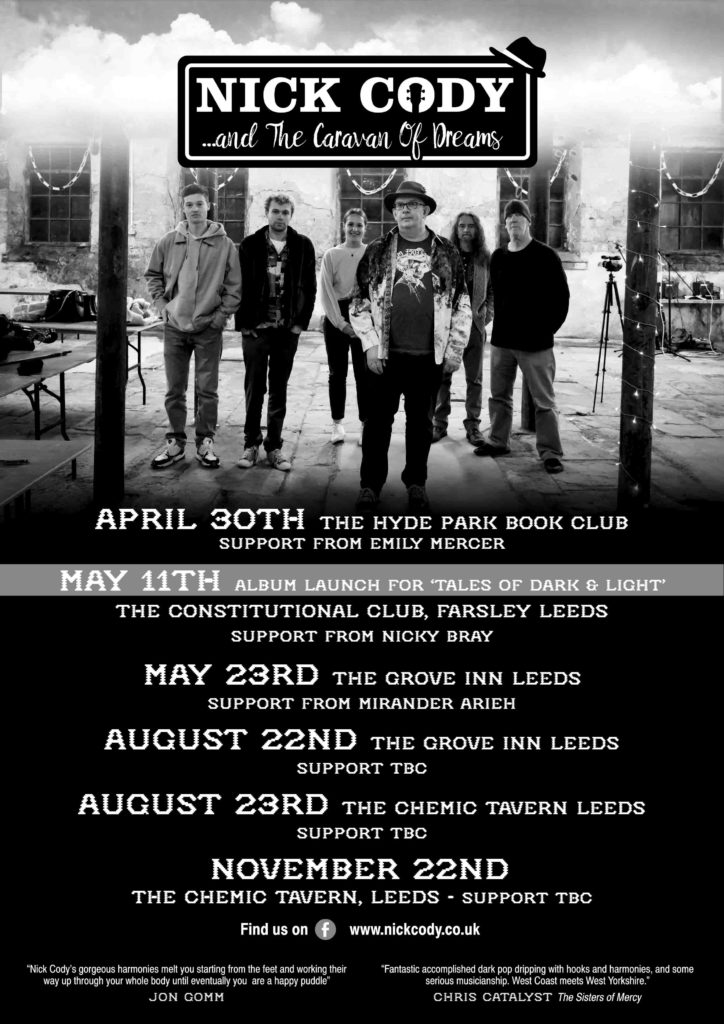 Selecting future venues and creating "musical events" v gigs
After a number of years playing the local circuit, I now far prefer to organize much bigger live opportunities, through the Music for the Head and Heart and Green Eyed Records platforms. This means starting to host more established artists and providing evenings of entertainment, rather than simply doing gigs. This doesn't preclude doing future gigs, but now I'm adopting a policy of "less is more" and being more selective about where and when we play. This means a great deal of planning as great venues are in short supply and established artists will plan ahead for live appearances. Also this means a lot more personal investment in signing contracts with artist's managers who understandably want the assurance that events of properly marketed.
Previously I ran two Music for the Head and Heart events pre covid and am now planning a series of much bigger musical evenings starting with a showcase event October 7th with Jon Gomm.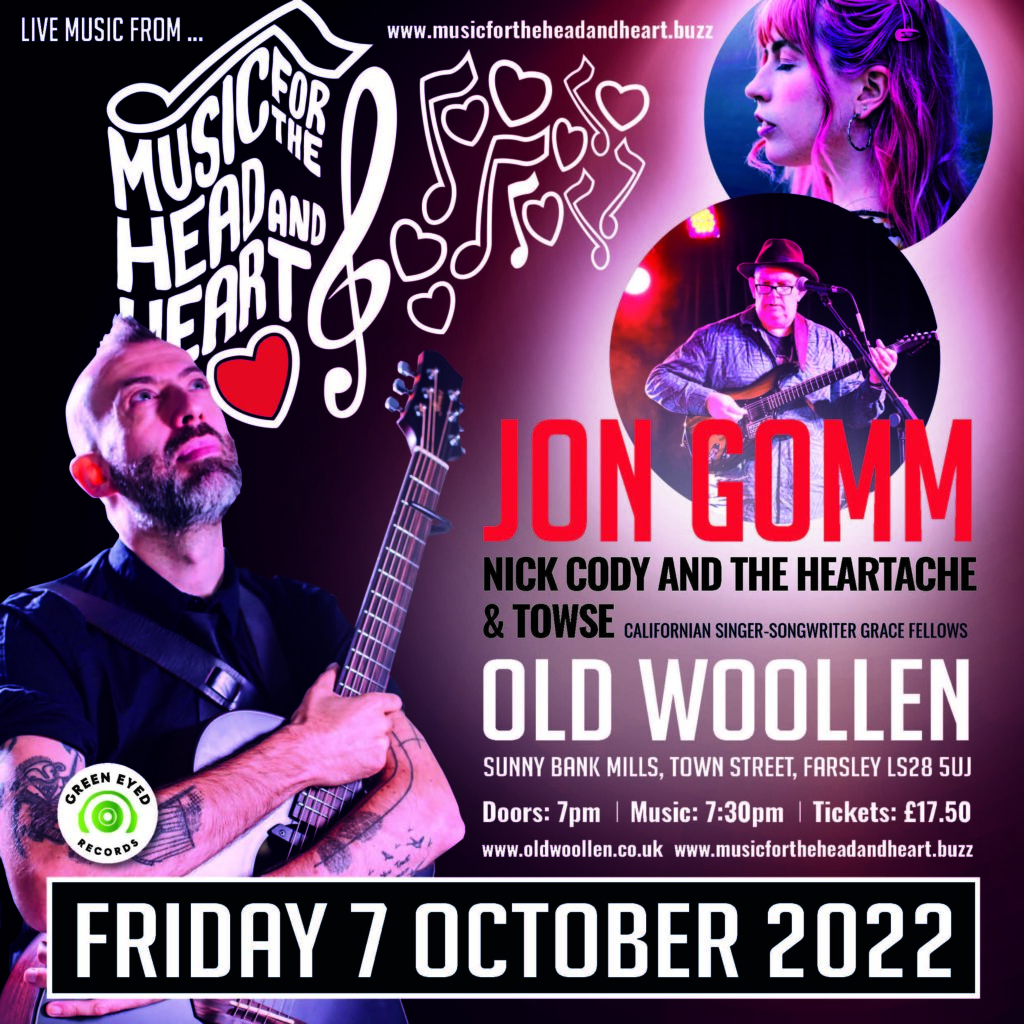 Creativity through collaboration
In keeping with the Green Eyed Records "creativity through collaboration" I am delighted to be offering Towse from California as well as my own Heartache ensemble. In April I already have signed another major international to play in Leeds as part of the forth Music for The Head and Heart showcases, with one of my ensembles supplying support.
We'll be looking at "The Old Woollen" in Leeds again, as it is covid friendly, has free parking, full bar, fully seated and crucially a superb sound system. Crucially we have a great sound engineer for these events and none of the constraints in terms of curfew and audience limits which in my opinion hamper playing at some other venues in Leeds.
Selecting future live appearances in the covid era