I've always been a massive fan of guitar amps, preamps and combos that are driven by tubes or as we say in the UK, 'valves" To my ears there is something about the sound that has never been replicated by digital and solid state units. I recently took ownership of an extremely rare Groove Tubes 75 stereo amp, which I found on "Gumtree" of all places. Over 25 years ago I bought the Groove Tubes Trio preamp that fits with this, which replicates all the great Fender guitar tones. I've only ever seen one of these Groove Tubes 75 amps and that was in Amsterdam. Its a big unit that takes up four rack spaces and is pretty heavy. It uses three different types of guitar tube, 12 AX7, 6L6 and EL34s.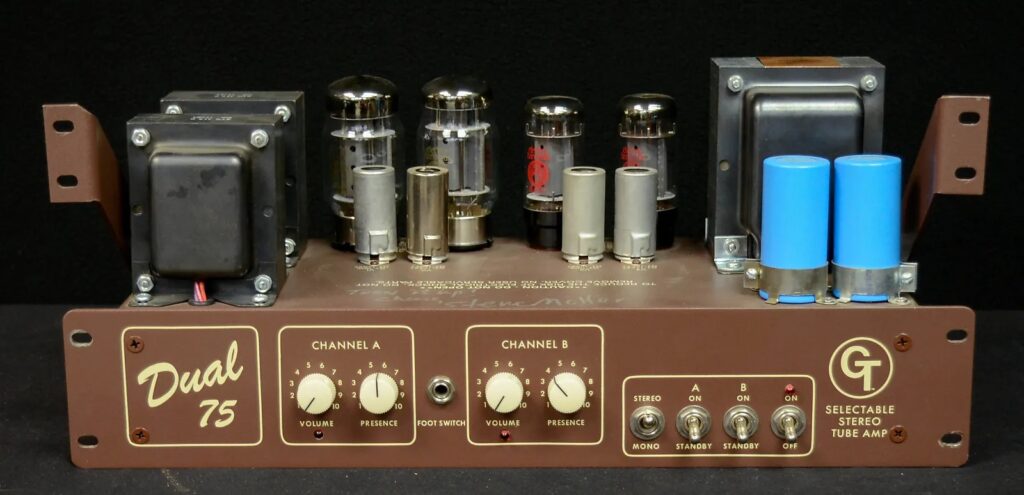 Egnater, Randall and Synergy modules
Many years ago I came across a modular preamp system created by Bruce Egnater. Bruce created a series of modular units that could be slotted in and out of a preamp chassis, and these all analogue hand built units perfectly replicated the sound of classic amps. This meant you could have a simple unit and quickly switch from a Fender to a Marshall to a Vox or any other kind of sound you wanted. The M4 units would house up to four different modules, each of which had two channels. This makes for a massive range of sonic choices for any guitarist and all these units were powered by a pair of 12 AX7 tubes. There was no UK distribution for these preamps and there were only 3 places in the USA you could buy from. I bought my first M4 from the wonderfully named Cowtown Guitars in Las Vegas and later persuaded Egnater to deal with me directly. When I bought the second M4 case these were clearly in demand for high end studios and I was third in line to Steve Vai and Def Leppard who had the first two units!

Super Rare Soldano X99 Preamp
I heard about the Soldano X99 preamp over 20 years ago and checked out the two major guitar specialist stores to see if a purchase was possible. When I rang one store owner, I was greeted with hysterical laughter as he commented "Nick, do you know how rare these units are?" To my great surprise, 9 months later he rang me to say 'Martin Barre from Jethro Tull just brought in his X99 and you are first on a long list of people wanting this, so if you want it, I need to know NOW!

Supro amps
In recent years, I've become a massive fan of Supro amps and especially the Comet 1 x 10 combo that was recommended by my great Nashville guitar friend Michael Ross. He runs Guitar Moderne which is a great site for all guitarists. The Supro has a bite to its sound and I first used this live with "The Heartache" last year live. Its a one channel amp with a ten inch speaker and like all classic class A amps weighs a fair bit. That said its a terrific sound unlike anything else I have heard. I later bought the Royal Reverb pictured below which is seriously heavy, but much LOUDER! Both these amps use classic 6L6 tubes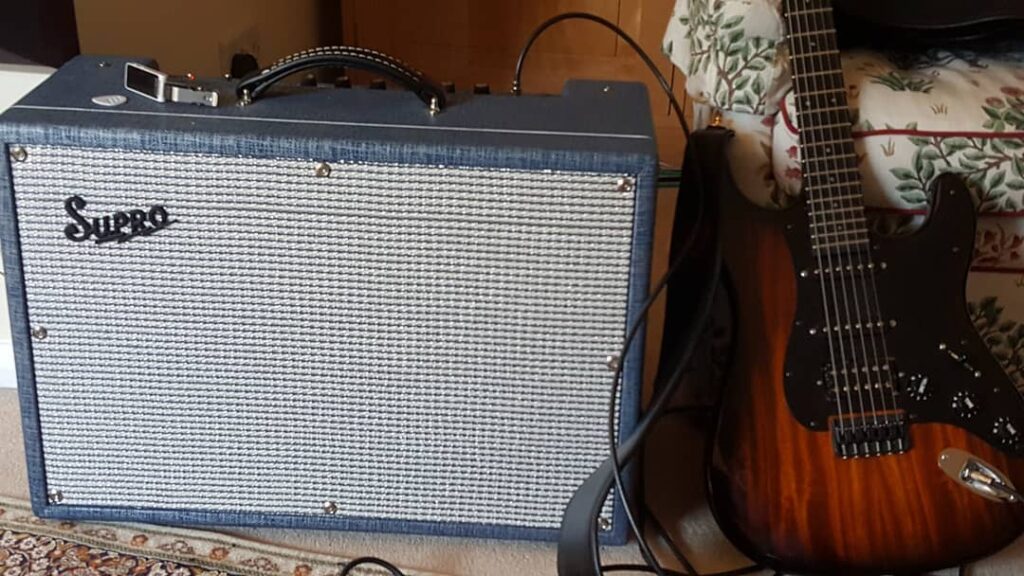 Supro Royal Reverb
Guitar tube prices are cranking and David Gilmour's stash
With the current global situation there are only a few places left that make guitar tubes and one of the main ones is in Russia. Tubes are therefore getting rarer and a lot pricier. Many years ago I knew one of the reps for Mesa Boogie amps and he arranged for me to have a tour of their USA factory. I'd also heard that Mesa still had some of the classic Phillips 6L6 tubes and at the end of the tour asked about this. "How did you know about these the owner remarked? These are mostly reserved for Dave Gilmour!" I persuaded them to let me have some of these items which I put in my Mesa Boogie 290 power amp in my studio. Twenty five years on, I'm running the same tubes and of course Dave Gilmour didn't grab a stack of these without good reason!
Guitar tubes for classic guitar sounds