One of the key lessons I have learned in recent years is that if you want to make any kind of impact musically you need to be well organized and maintain constant momentum in musical releases. This means investing a lot of time and money in what you do to stay on the radar. It also means constantly reaching out in new ways to bring your audience to a wider public, unless you want to constantly play to exactly the same audience!
The schedule for 2022
The first single for 2022 will be "She's Tough Enough" which is one of the collaboration tracks with Towse. Below is the promo for this single and the full audio and video release will be out March 11th on all platforms
Following this release, there will be another Nick Cody & The Heartache release, also on Green Eyed Records in May, called "That Gal is cool as f**k. We are currently editing the video for the track having already done two video shoots. Following "That Gal" will be another Cody/Towse collaboration currently being decided. The track will be one of the 12 tracks on the album due for Sept release "All is fine till the world goes pop."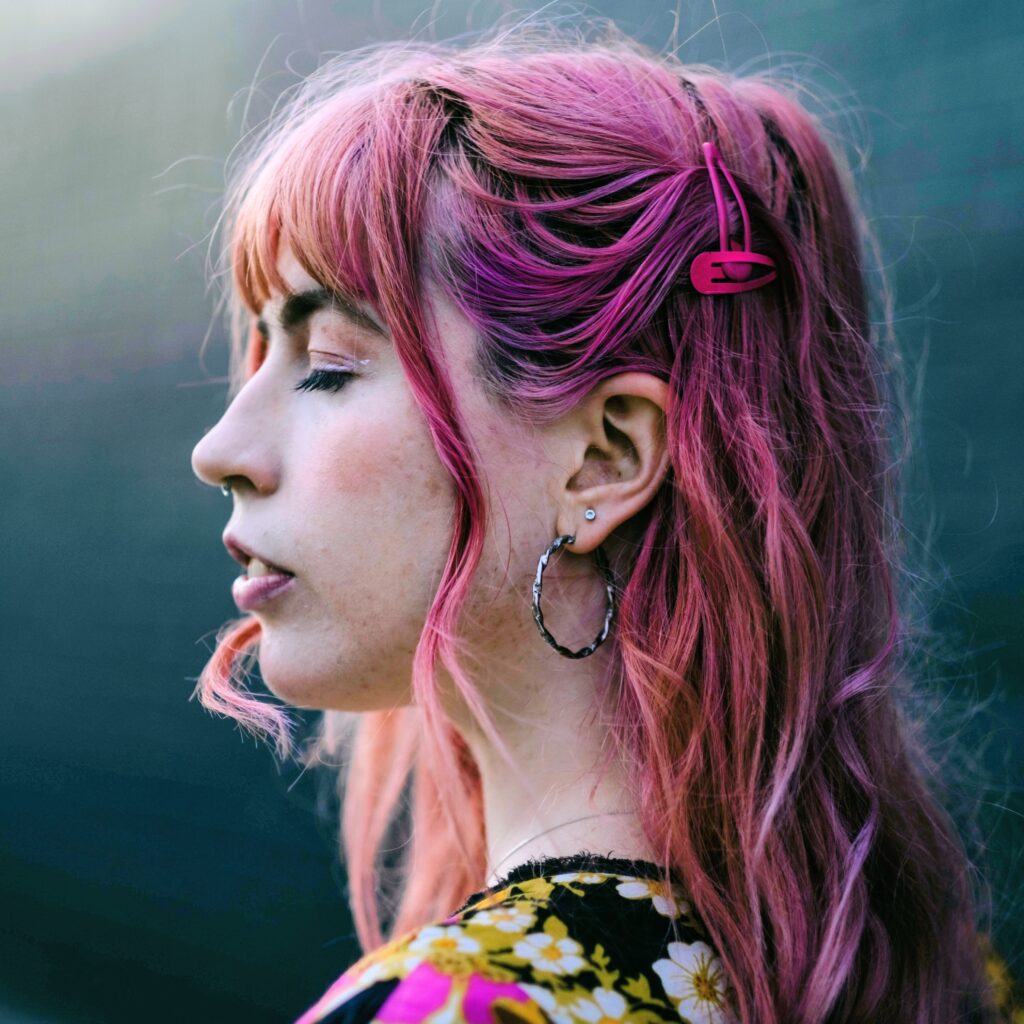 To date, we have 10 of the tracks "in the vault" with three already mastered, including "Thinking in Circles" which has been released and a terrific ballad "Go Now" which is unreleased. Next Monday I am in the studio signing off on the next single. Its an absolute joy to work with Towse and to help promote her music with my network of contacts. That's the power of "Creativity through collaboration" This is truly an international collaboration of musicians with Towse from California and Michael Ross from Nashville as well as many great UK musicians and Laurent Zeller from France.
The Nick Cody & The Heartache EP "You Gotta Move" is almost completed with 4 of the five tracks already mastered. "Hold that thought" is the last track to master and then that project is completed ahead of a showcase live support appearance on Oct 7th with Jon Gomm at the 3rd Music for The Head and Heart showcase. I've realised that it makes more sense to do selective bigger gigs than small local appearances which cater to much smaller groups of usually the same enthusiasts. There's a place for that, but its better to work with more focus.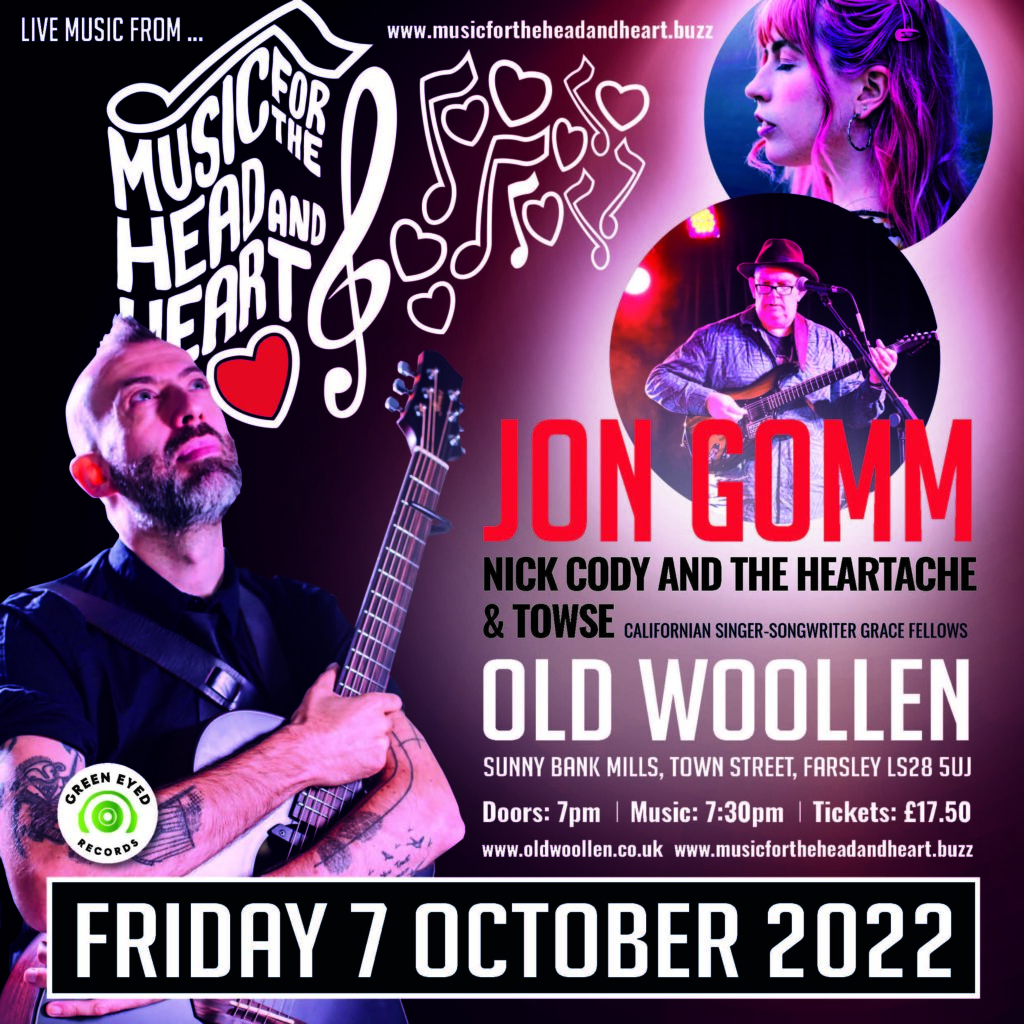 Studio Time
All this work requires planning studio time to maintain momentum. Great studio professionals are always busy, so I have now booked studio time up until 2023 on a monthly basis. I am also lucky to have my own home studio which has been revamped with new gear, so we have a lot of recording options. Its important to maintain the best quality sound and not compromise in any way, especially if you want radio play.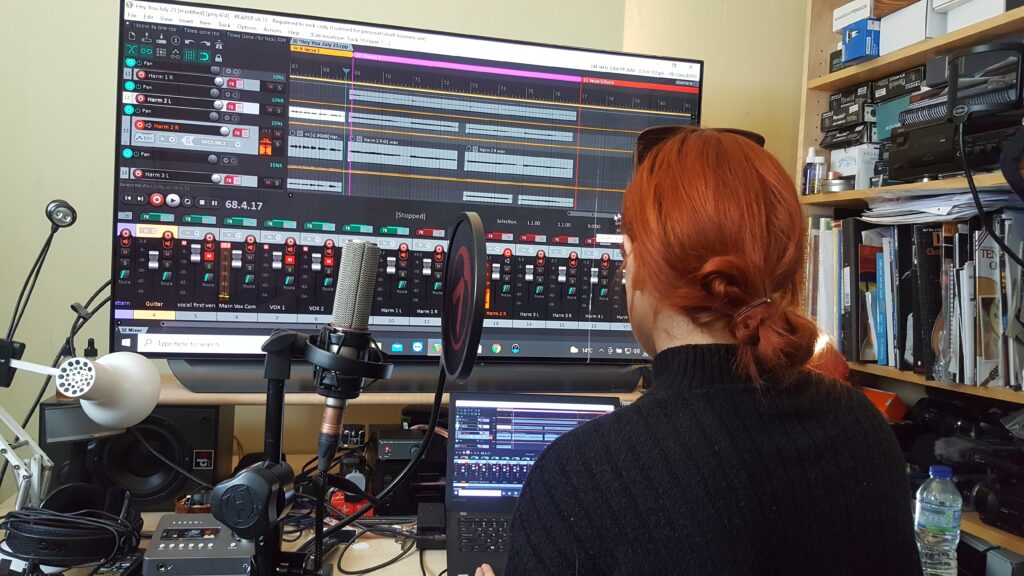 Marketing momentum and packaging
As well as planning recording time, its essential to plan marketing on a rolling 6 week basis. I'm more convinced that the strategy of releasing and promoting singles ahead of an EP and album is a better way to go. Simply releasing 12 tracks in one blow means you lose making the best impact. There's also an argument to say that these days people are more interested in individual tracks. I'm a fan of physical products, but have come to realise the need for really good packaging. This means some careful consideration on what's presented and instead of getting mates to knock something up, better to employ professionals. All this activity means investing in a great deal of time. Special thanks to everyone involved in these projects as its all about collaboration and sharing resources.
Musical momentum and organization