2019 – 2021 was spent mostly recording new material and I now have 48 tracks "in the vault" across four very different musical projects. Some of these have already been released as singles under "Nick Cody and The Heartache" and the collaboration project with Towse. I'm really pleased with all this material and 2022 will see the release of two EPs to follow these singles.
In Aptil 2021 I also set up Green Eyed Records which is a music platform that encourages "collaboration through creativity" among artists. I've come to the conclusion that this is the best way forward for artists wanting to reach a wider audience. Of course this is a personal view, but I am astonished that many artists don't see the value in this and continue to lament their lack of creative and financial fortunes while spectacularly avoiding all manner of really excellent opportunities. The GER FB platform is growing at an extraordinary rate with 12,056 post engagements in the last 7 days alone!
The return of Music for The Head and Heart live showcases
2022 will see the return of the Music for the Head and Heart live showcases, starting in Oct 7th. These were suspended due to covid 19, after we hosted two excellent evenings with a number of really excellent musicians. From 2022, the events will be substantially bigger in terms of higher profile main acts and audeince capacity which previously was capped at 80 due to venue size, but now will be 200 – 300. This means a great deal of extra organisation and planning and more information will be announced in Jan 2022.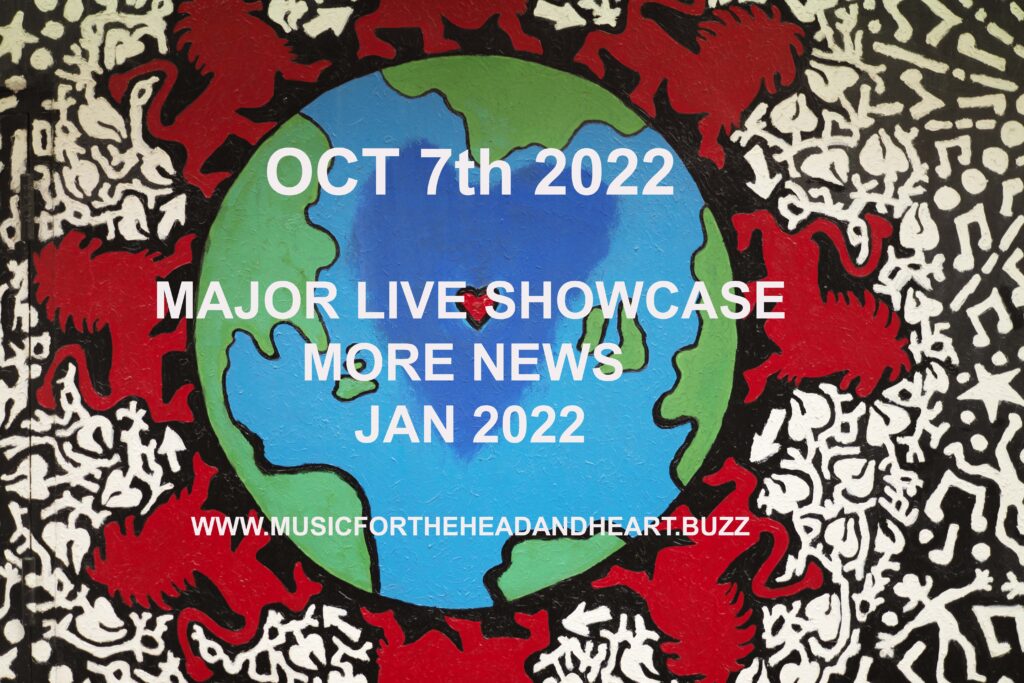 Special thanks
Special thanks to all of those who have assisted in promoting my musical projects and platforms in 2021, including Jen Geering, Neil Atkinson, Frank Wilkes, Carl Rosamond, Nick Field, Andy Coote, Shelly Morgan, Mike Evans, Daz in the Hat, Agi, Rich Ferdi, Fergus Quill, Alex Eden, Sharon Cannings, Towse aka Grace Fellows, Sylvie Simmons, Jim Glennie and too many others to mention!