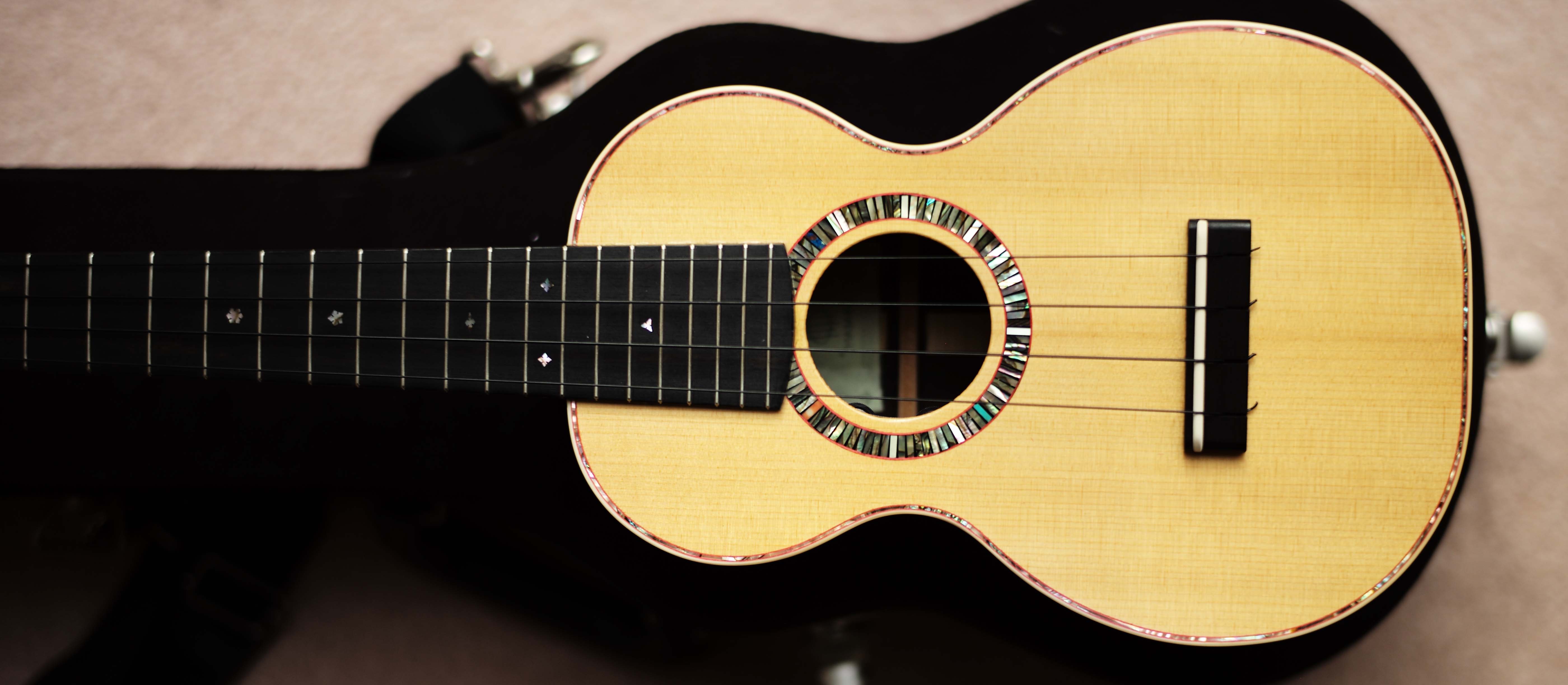 I'm currently doing an annual review of my instrument collection and was reflecting on what makes for a great instrument. Over the years I have bought all manner of instruments from all over the globe. The challenge in the UK is often the lack of selection. In terms of guitars there are still a few good stores, but none compare with what I know in the USA and Japan.
"The keepers" in my collection include my Shimo collection of ukuleles. Shimo is an exceptional builder and I've been using his instruments on almost all my recordings to date across three albums and one ep. Here are some of the collection
I also have my two Stefan Sobell acoustics and mandola. I first heard about Sobells from Martin Simpson, who has been playing them for many years. These are custom made exceptional instruments and there is often a two year wait for any build.
Both Stefan and Shimo make instruments to order. In terms of a company, Bill Collings is still in my view the best and I have two of his concert ukuleles as well as an electric I35, and a tenor and 6 string acoustic
Collings make great electric guitars as well as acoustics. Here is the I35 in action
I'm generally not a fan of "old is best" but I do love this Martin ukulele that is almost 100 years old. Again the build quality is superb and the sound is great
These are just some of my collection. Great instruments are those that inspire creativity and are a joy to play. Often they come at a price, but not always. The problem with many production instruments is that the quality can vary massively for what should essentially be the exact same instrument. This is true for guitars and ukuleles. I take online reviews with a pinch of salt for this very reason.
Of course all of these views are subjective and the only way to find out what is a great instrument for you, is to go play a buncg of them. This means a bit of effort in exploring, but in my opinion that's a worthwhile time investment and it pays off massively in terms of what then inspires creativity.
What makes for a great instrument?