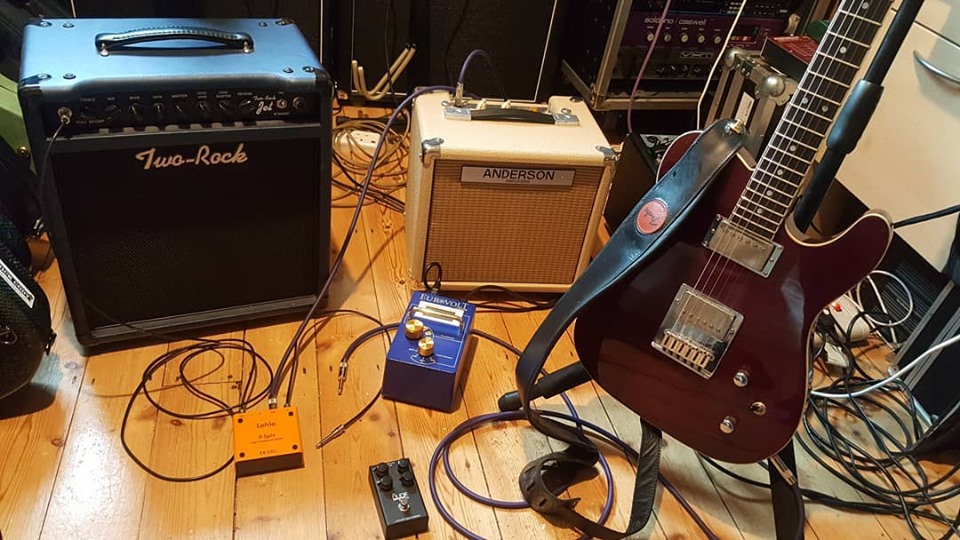 After completing the Caravan of Dreams album "Tales of Dark and Light" I'm now writing for a new ensemble in 2020. This will be an all electric affair and quite different to anything I have done before.
Key ingredients in this sound will be my Ransom Telecaster, possibly the heaviest instrument ever in terms of weight, but with its Tom Holmes pickups, its like nothing else. I have also been experimenting with multi amp combinations using a Lehe splitter and the Two Rock and the Anderson sound terrific together with a Dude pedal. Two Rock is that classic John Mayer sound and the Anderson is like a super clean AC30, so the combination is really sonically interesting.
The new Brown Box for European voltage makes a massive difference to maintaining the right voltage to get the best tube amp sound. I'm increasingly aware that voltage levels make a big difference to the sound and the tube usage. This unit sorts out any issues.
I'm meeting to discuss the new lineup, but Fergus Quill will be part of this new sound. Fergus is an outstanding player and great musical brain that will be invaluable. Rich Ferdi who has been in every band incarnation will be on board. Rich is an extraordinary player and rock solid for live work. This time he'll be breaking out the big drums.
We'll be recording throughout 2020 and this will be very different, not a ukulele in sight!