I was lucky enough to be invited to perform at a charity event last night at Mill Chapel Leeds. This is very unusual for me as I usually perform with a band or as a duo and this was an entirely different experience. I decided to pick two tracks, one old favorite "There's only one of you" on ukulele and "All kinds of crazy" which is a brand new song that I have never player before. This was performed on the superb Collings Waterloo guitar. Both instruments were plugged into a Henriksen Blu amp and the Waterloo was amplified via a Schertler bug pickup which works brilliantly in such situations.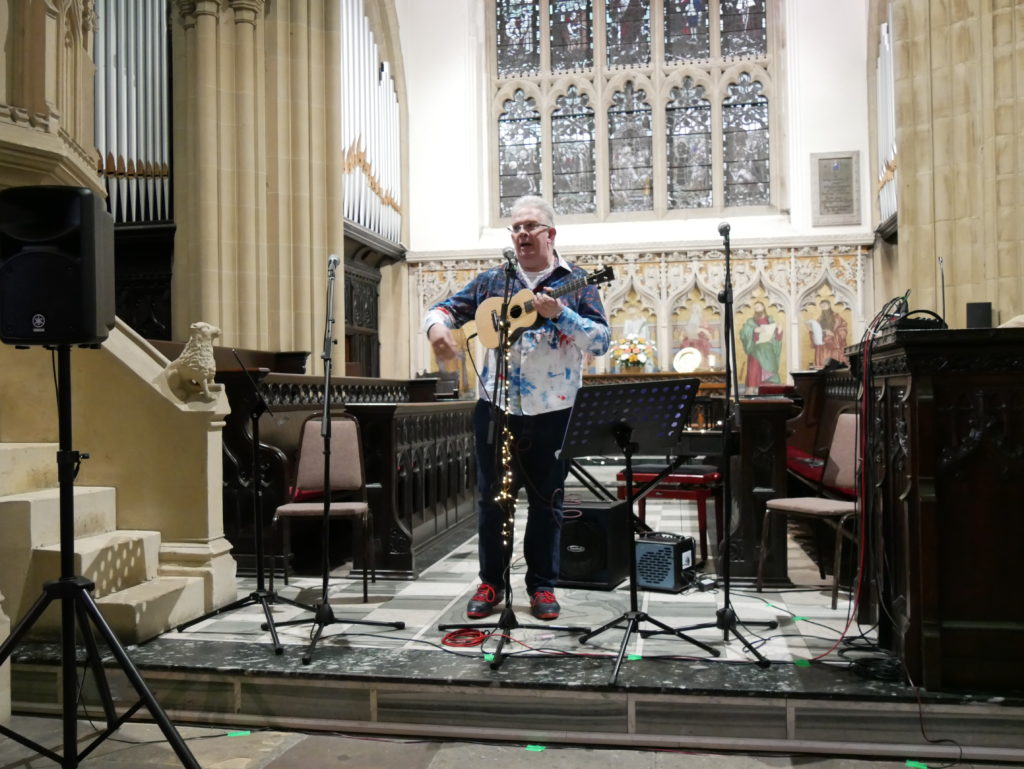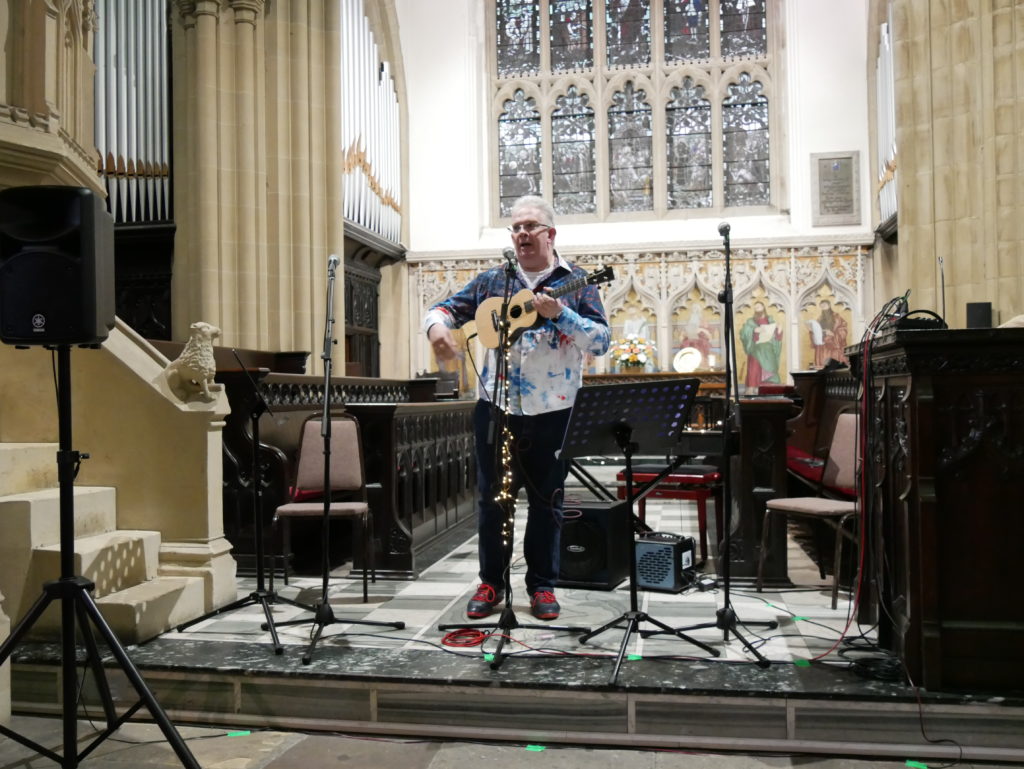 This was terrific charity event and a showcase for any young singers who on the night contributed to a magical evening. I was pleased with my own performances and it was a great chance to work up an older track in a new way as well as play "All kinds of crazy for the first time"
The Henriksen Blu is a fantastic amp and I have blogged about this many times. I love that it simply replicates the sound of the instrument perfectly without having to change any EQ settings.
This solo outing was a real light bulb moment for me. Firstly it reassured me that the songs stand up really well. It also showed me that many of these older songs can be reworked in a stripped down format. This fits perfectly with the idea for my next project. I'm increasingly interested in "less is more" I'll continue to play with the full Caravan of Dreams ensemble, but I'll also explore more solo and duo formats for playing.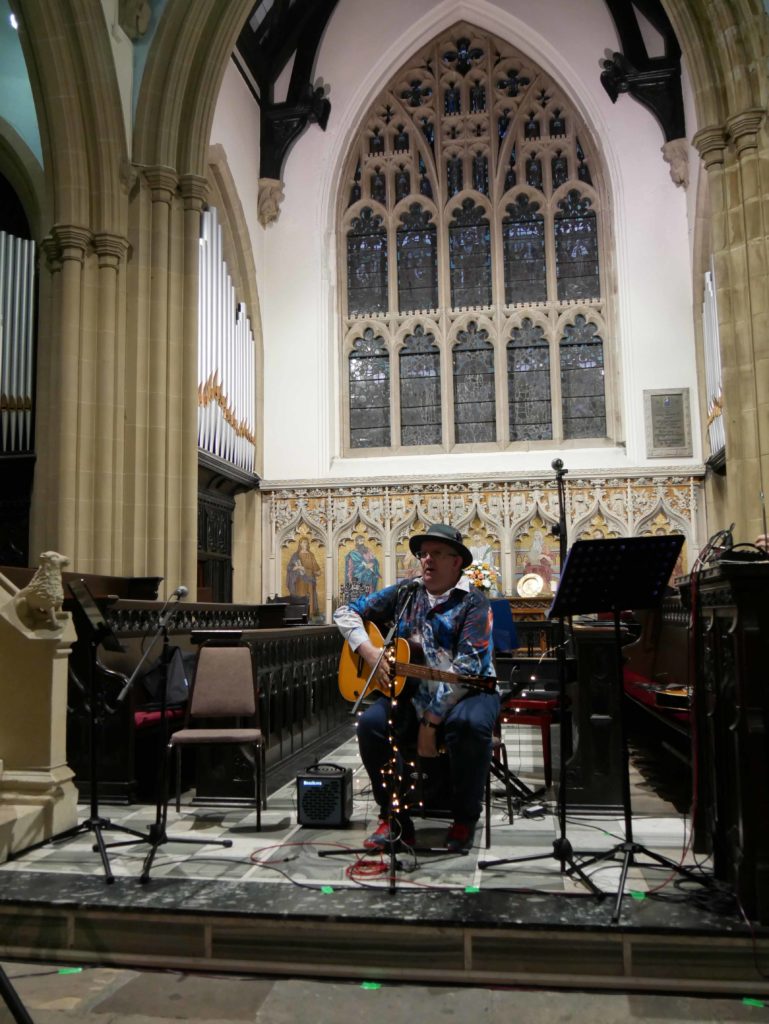 Flying solo at Mill Chapel