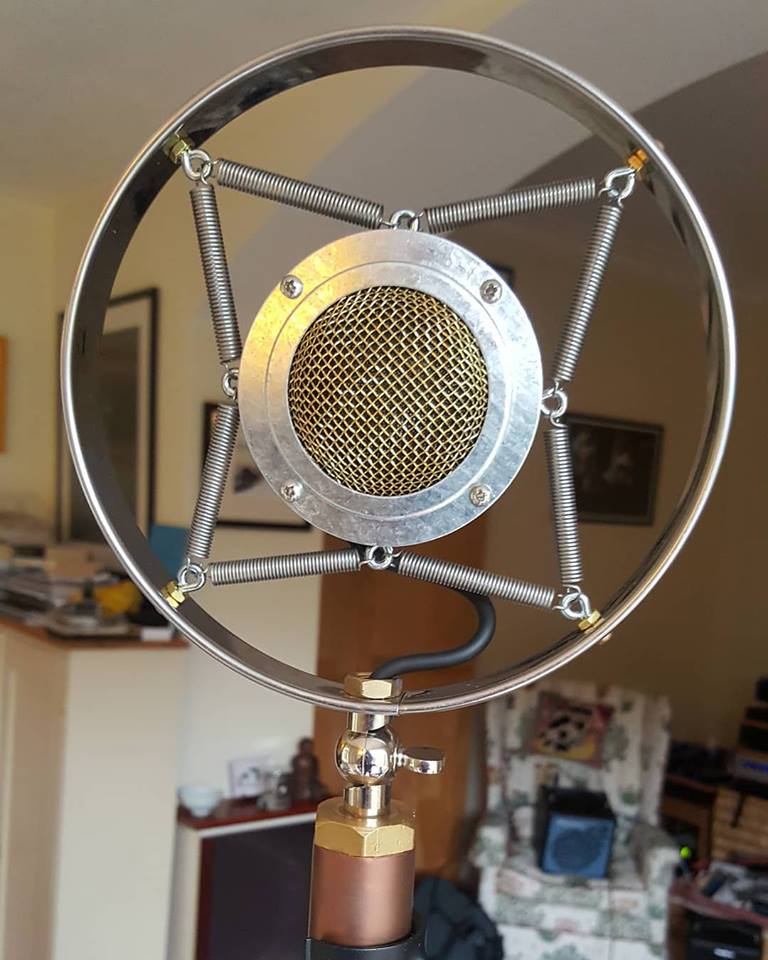 I first came across Ear Trumpet Mics when I saw The Secret Sisters play a live gig in the UK. They used an Ear Trumpet Myrtle mic for part of their set and it sounded fantastic.
On my 60th birthday I received one of these as a present and I'm seriously impressed. Like all great gear the Myrtle Ear Trumpet Mic works best in a specific context and is a far cry from all rounder mics like the SM58s. I've been testing the myrtle with a Henriksen Blu amp and a Henriksen Ray cab and I am pleased to say it sounds fantastic. Just as the Blu reproduces the instrument sound perfectly, the Ear Trumpet Myrtle does the same for vocals. I love the simplicity of the mic and it seems very "old school" in the best possible way.
The Myrtle works brilliantly for vocals as well as acoustic instruments. This is a very different way of working and even in the first day of trying this out, I absolutely love it. I'll get the chance to try it out with others in the Caravan of Dreams this Thursday and next week we'll test it in the studio.