This year has been a fascinating year full of many terrific memories. I have been overseas on nine separate occasions and had the opportunity to play music in the USA and Japan as well as the UK. In Jan 2017 I had a terrific week in New York meeting up with old friends. I also bought an amazing 1920s Martin soprano ukulele from Zeke who was working at Matt Umanov Guitars. This is a truly wonderful instrument and the first Martin I have bought.
I was back in New York in March and caught some amazing shows by Bill Frissell at The Vanguard. Bill is a constant inspiration and quite brilliant player.
In April I was in the studio with the band finalizing tracks for our second album "Lullabies for Cynics" I was delighted to have some really brilliant musicians guest on this release including Laurent Zeller, Phill Doleman and Kev Bishop.
Alan and Terri Thornton came to stay for a week and we talked a great deal about the OUS platform. I also ran an open house for all OUS artists and had the brilliant Victoria Vox and Jack Maher play in my kitchen. They are a shining example of how to really deliver a performance and did a brilliant job. I named them OUS artists of the year.
I also had the chance to see the wonderful Percy Copley in action and we co wrote this track
I continue to meet up with Martin Simpson for 1 – 1 tuition and he has become a big influence on my own work.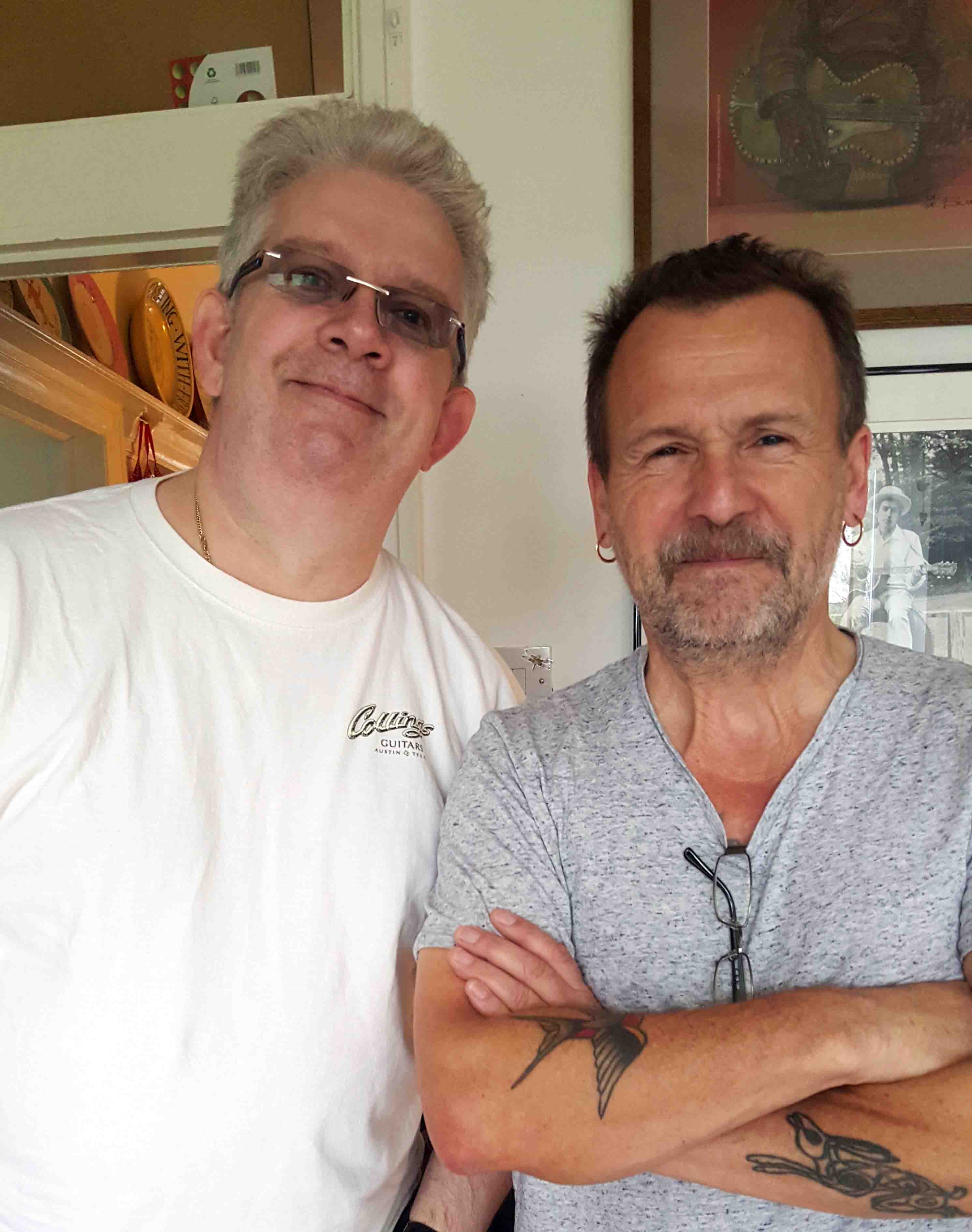 In early June I traveled to Vienna and met up with Gregor Nowak and fell in love with one of his instruments that is featured on my forthcoming 2018 EP. Gregor is a superb builder and I'll be sure to check in with him when I am back in Austria.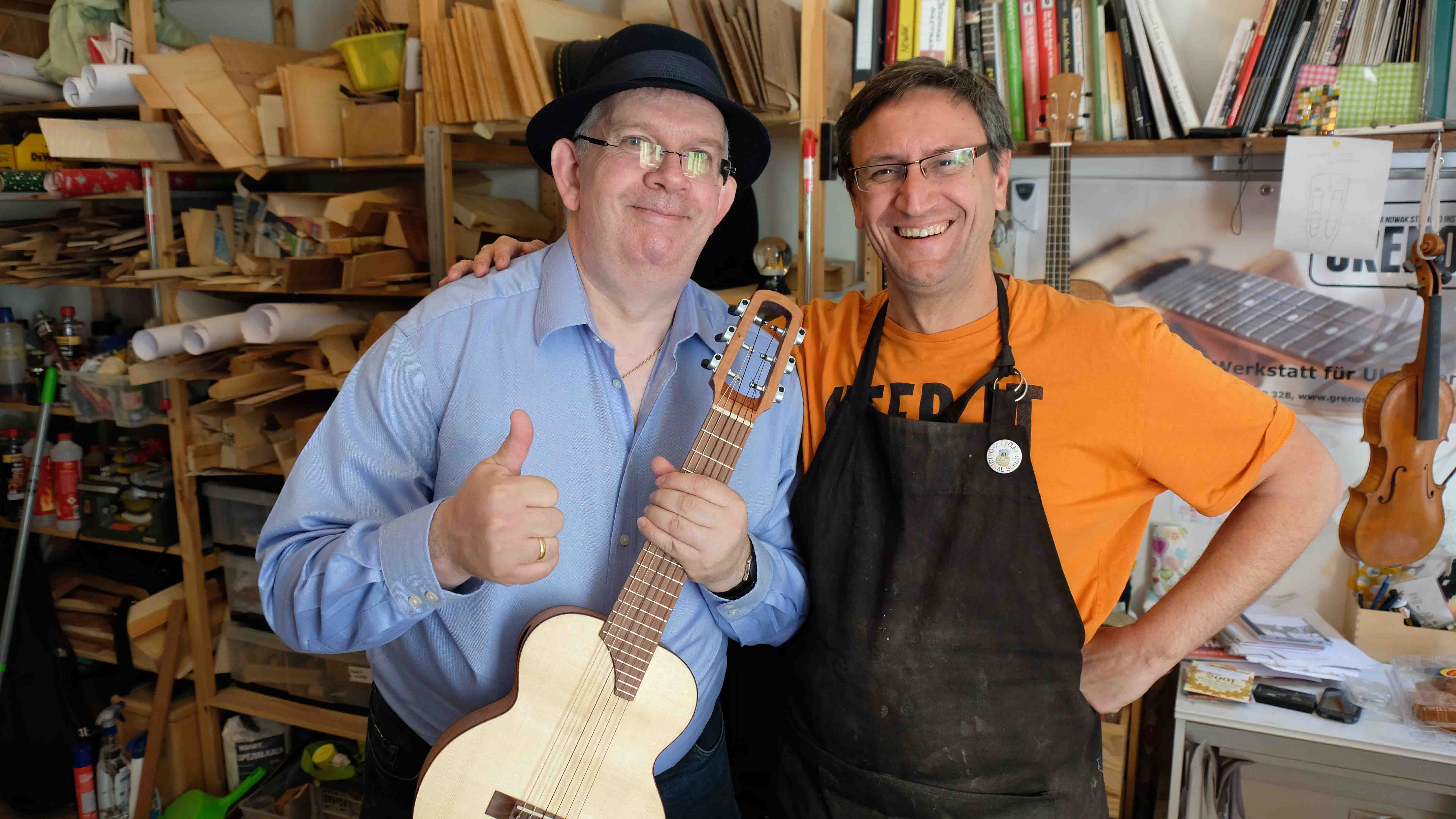 In July I headed once again to Japan and met up with my good friend an brilliant builder Shimo. Unsurprisingly I bought another one of his instruments a concert pineapple ukulele, that is quite wonderful.

I also had the chance to visit The Ohana uke store and pick up a wonderful soprano
On the same trip I played a duo set in Nagoya with my good friend Brian Cullen. This was my first opportunity to play in Japan and I loved it. We played some of the SCD material and some old classics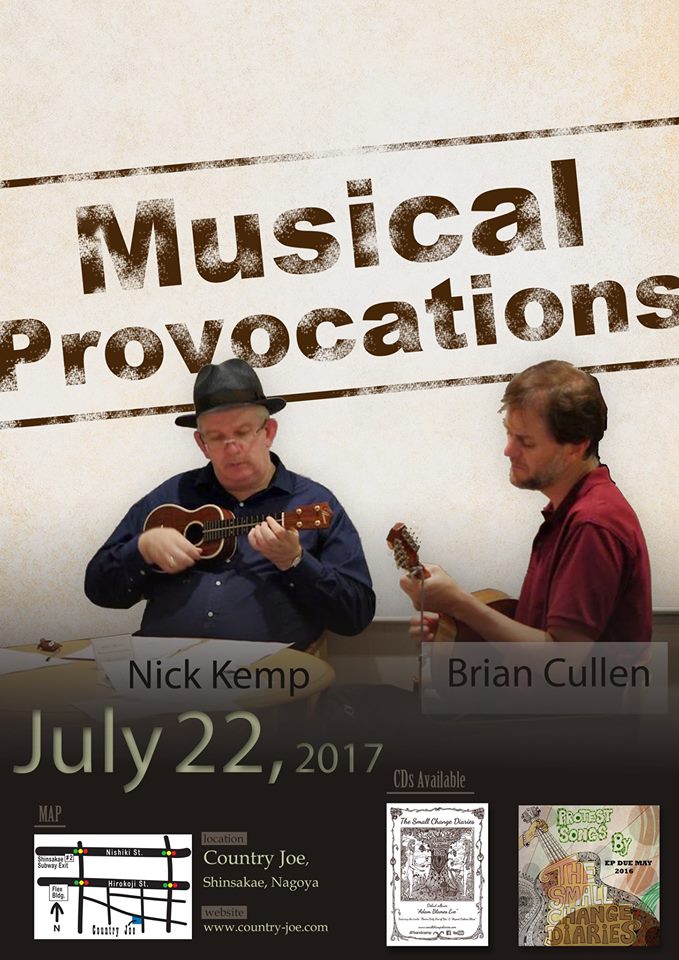 In September I traveled to Austin, Nashville and back to NYC. This was a terrific trip and I ended up buying a great Waterloo acoustic from Hill Country Guitars.
Nashville was fantastic and myself, my wife and my good friends Michael and Liz Ross spent a mindblowing afternoon with Van Fketcher, Jake Shimabokuro's manager. We heard some unreleased material and let me just say "World watch out, you've hear
In October I played my first solo gig at the "We will Overcome" day at The Grove in Leeds. This was the first time I played material from my forthcoming solo project and it was a great evening.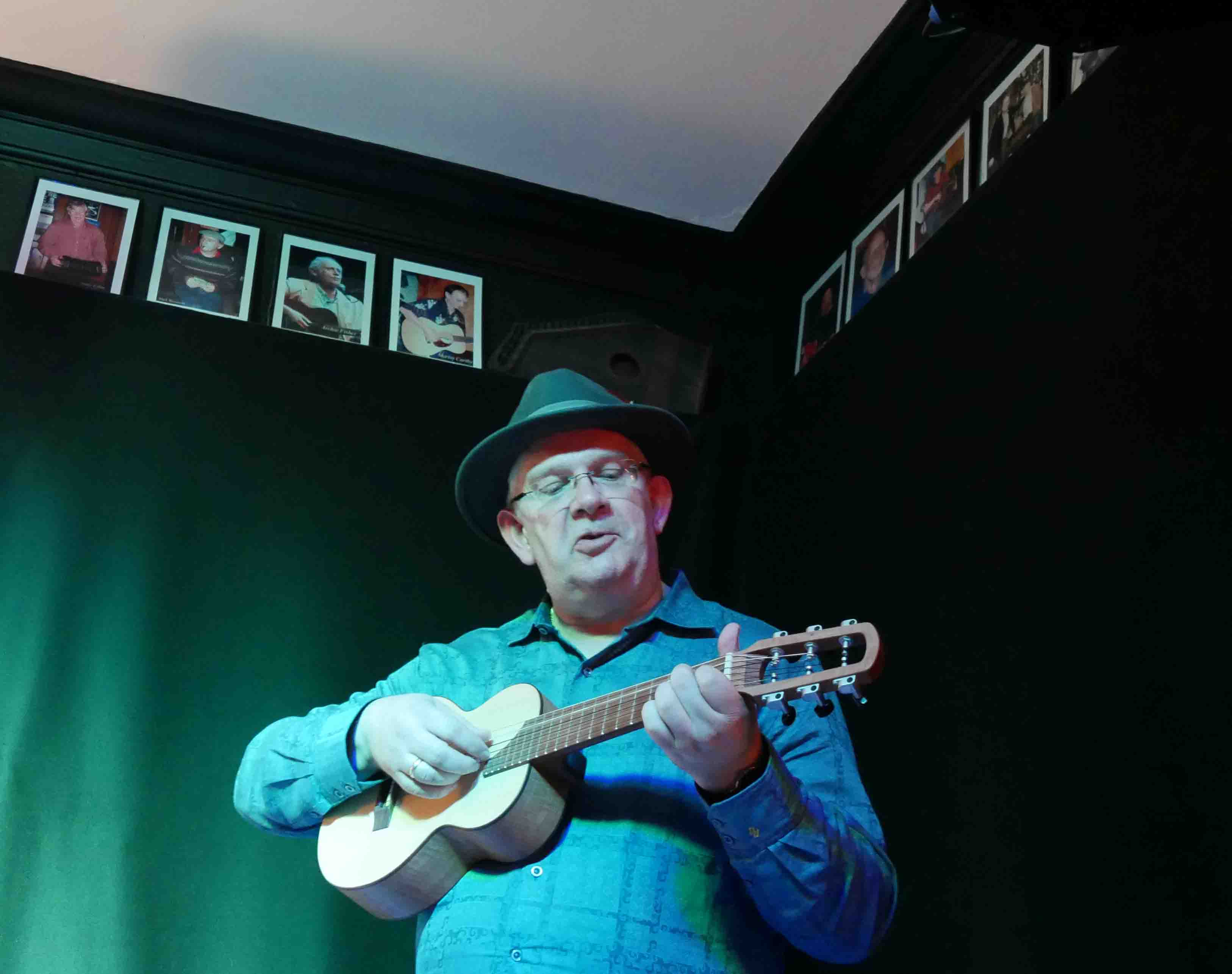 The rest of October was spent preparing for the album launch in November. We decided to make this a "pay as you feel event" so it was affordable for everyone. This was a terrific evening with over 200 tickets grabbed a few weeks before the actual event and more walk ins on the day.
Terrific support from Sleepy Kev, Phil Doleman, Laurent Zeller and Astraluna.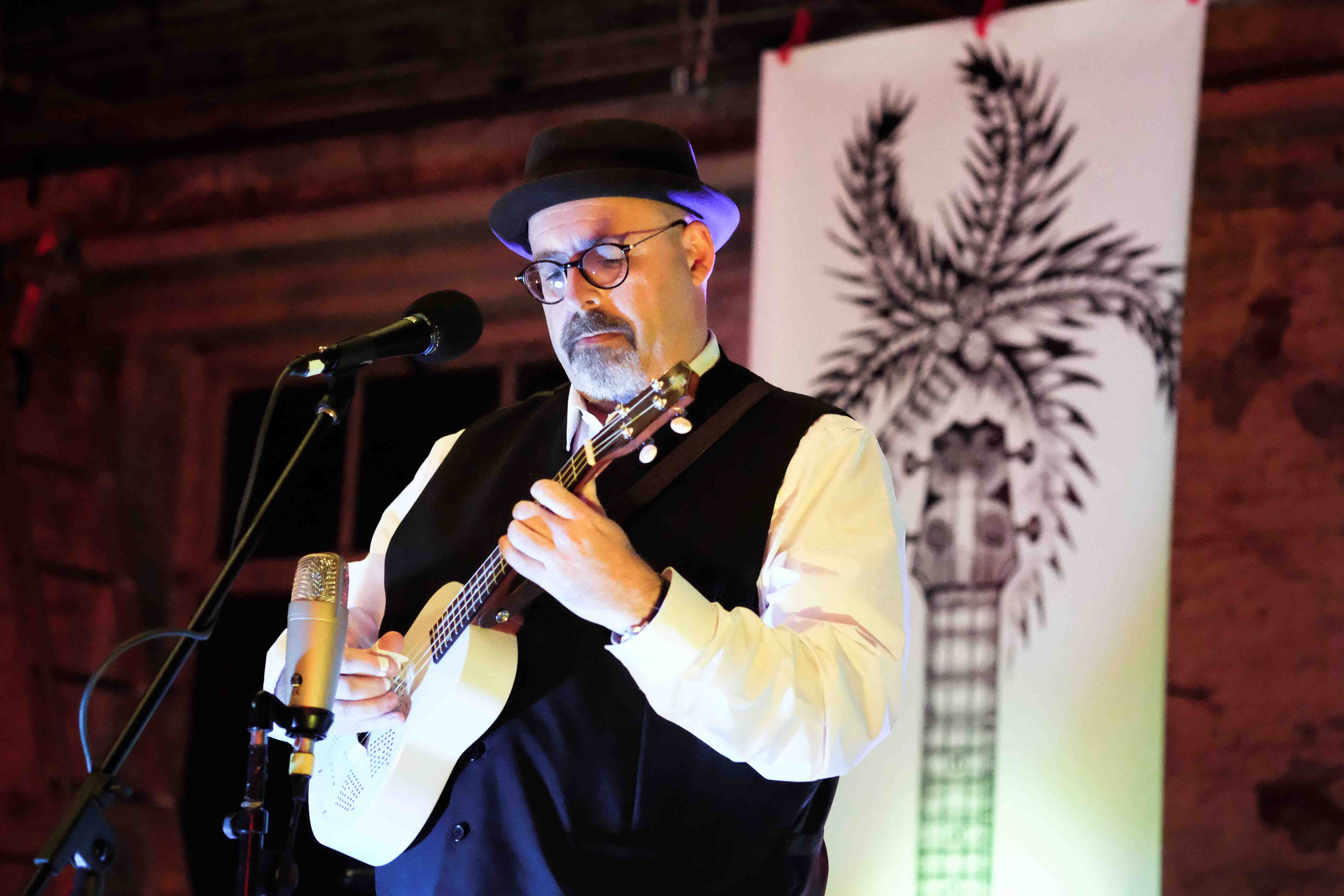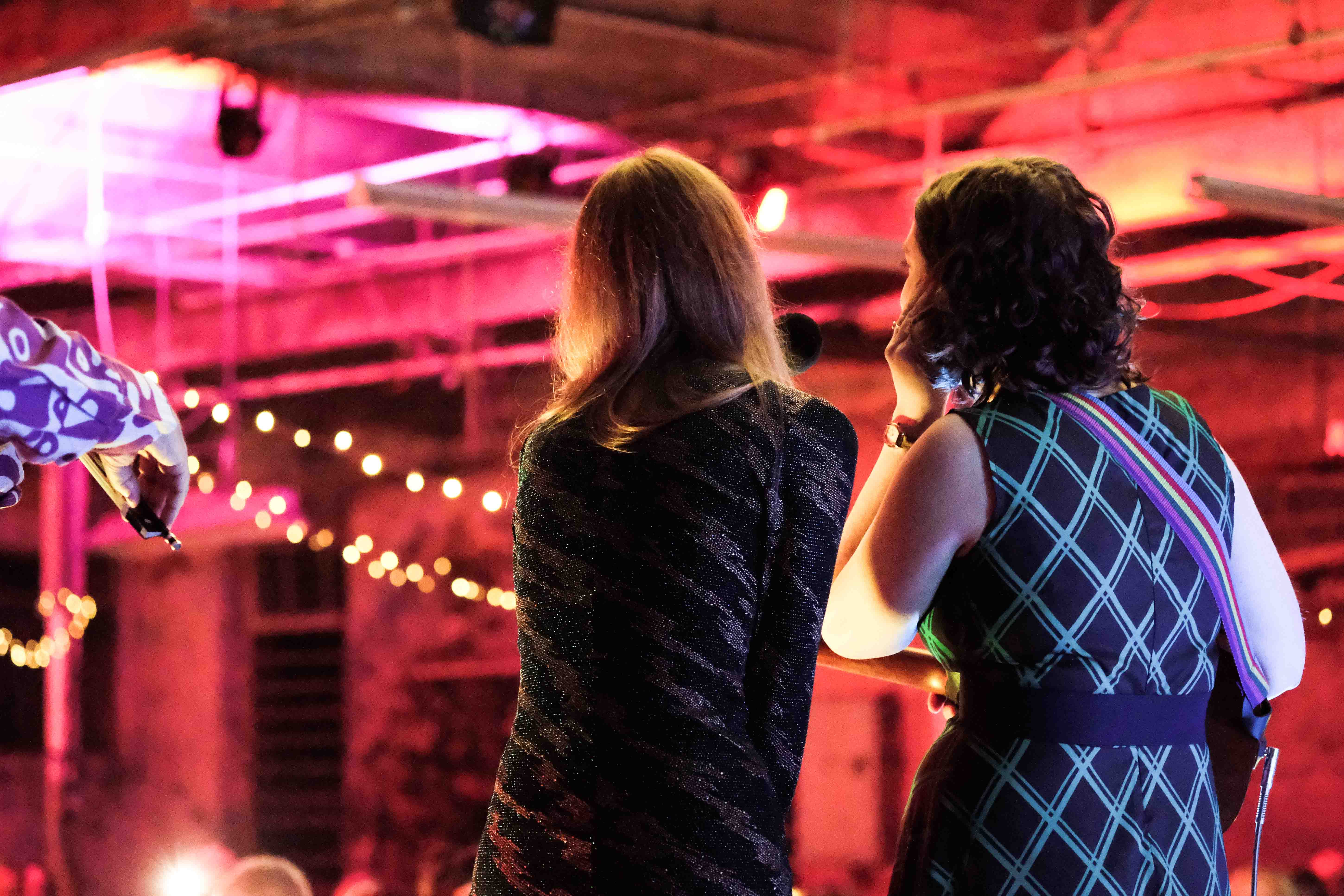 During this week I spent two more days in the studio working on solo material and with Adrian Knowles being unwell, Dave Bowie from UOGB stood in and did a brilliant job. Laurent Zeller continues to maze me with his playing, just extraordinary. His work on my solo project alongside Rich Ferdi and Dave is amazing.
During 2017 the OUS platform grew to over 3000 members on FB and 100+ artists with their own pages on the main site. Despite this I have come to realise that the uke world is far too niche to attract a wider audience and interest in the UK has peaked. After some somewhat bizarre exchanges on social media earlier in the year I decided it was time to focus on a more diverse and expanded project which will be unveiled in 2018.
Plans are already in place for some really exciting events in 2018 and the focus will be on quality of music and great entertainment. I am lucky to have a number of like minds who will be central to this project. Most of December will be working on this as I hibernate for a while with a wonderful new log burning stove at my Leeds home with Bill the cat and my wife.
As well as working to keep Bill in the life he is used to, I also continue to feed what seems like the entire bird population of the UK and those "peckers" get through 20k of sunflower seeds each month
I feel blessed to know so many great folks and to be able to travel around the world sharing a love of music and meeting so many amazing folks.
2017 Looking back at some great times!