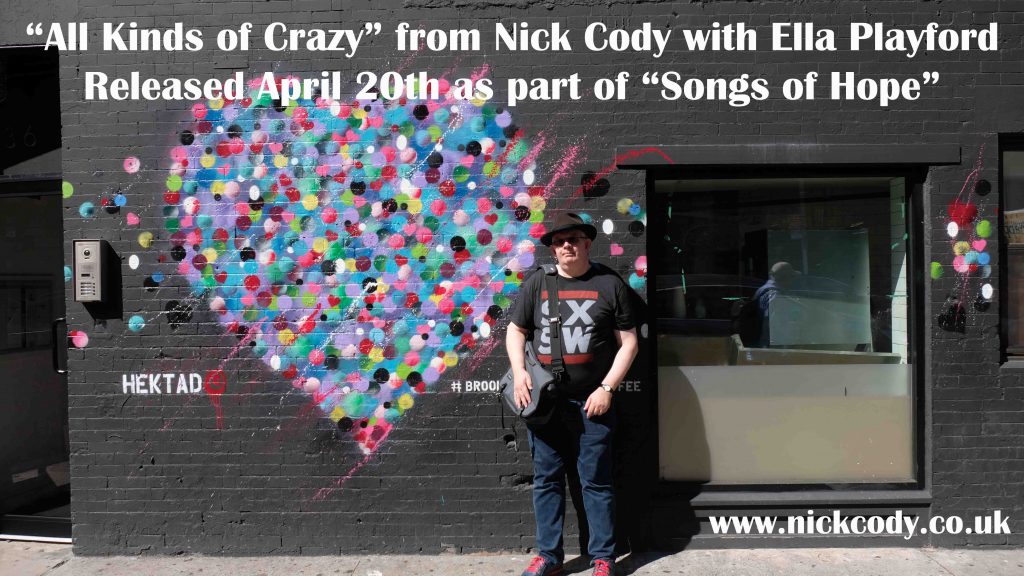 I was talking to a good friend today about the concept of "albums" as opposed to projects. To date, I've always thought of releasing albums, but I'm now inclined to think instead of releasing tracks as part of a project. The latest project "All Kinds of Crazy" will have the title track released with accompanying video on April 20th as part of "Songs of Hope" from www.musicfortheheadandheart.buzz
This is a very stripped down track and I play all the guitar parts on the superb Waterloo acoustic with the excellent Ella Playford guesting on vocals. I'm really pleased with the end result. We just finished the secord track for the project "Your Chosen One is Coming" and Nick Bloomfield is also going to explore video options for this track. A third track "All is fine, until the world goes pop" is also in progress. I playing all parts on this material and using the superb Arrow UAD unit in a studio to studio set up. For the first time, so far everything is played on guitars, not a ukulele in sight!
I have no idea how long the pandemic lockdown will be for, but it looks like there will be no shortage of time for this project.
Projects as opposed to albums?