Tales of Dark and Light started off as an EP, but now is going to be a full blown album as the creative ideas just keep coming. This is very different to the material I have written for The Small Change Diaries and although the tracks were written on ukuleles, many of the tracks don't feature ukes and on "He's shooting blanks" I simply do vocals, with Adrian Knowles on double bass and Alice Higgins on piano. Dave Bowie plays double bass on other full ensemble tracks and Rich Ferdi provides superb percussion on "Dunning Kruger Blues" and "No more street parties" Paul Conway also plays piano on "Here in the silence" The superb Laurent Zeller plays violin on the first four tracks recorded for this project.
Last Monday was a marathon session in the studio from 10 am – 8.30 pm without a break. This was the first time recording with vocalist and keyboard player Agi who is a seriously talented individual. The two latest tracks are really stripped back and very different to anything else I have done. "When the pain begins" is simply piano with myself on vocals and Agi on harmony vocals. "Say what you mean" is another stripped back song with me playing by Pete Howlett Makore tenor and the two of us doing vocals. What I like about both these tracks is that although each is just one instrument and vocals, its a really big sound.
Carl Rosamond continues to weave his magic with mixing and mastering. This Friday I'll be back in the studio with him working on the mixing and mastering of these two new tracks. I'm delighted with how this project is going and I'm working with a much larger collection of musicians than I would usually work with. In April I'll be bringing in more guest musicians to record an instrumental "Lagoa" and "I'm praying for some misery" That will give us eight tracks with more currently being written.
I'm grateful to know and work with so many talented musicians, all true professionals who love creating original music.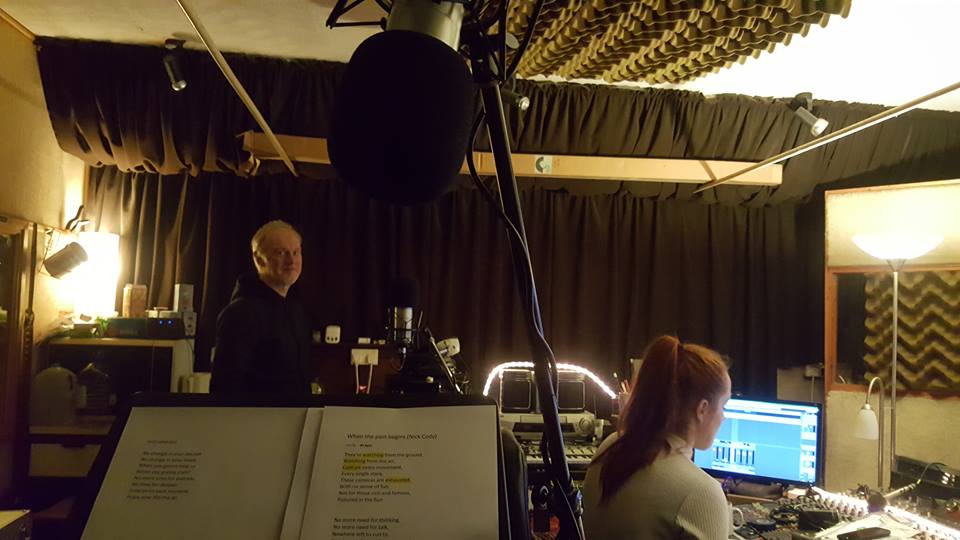 Tales of Dark and Light update