Background
I have a background in business, having spent many years in sales and marketing.
This has given me an acute awareness of the importance of how to fund time when engaged in any activity. I remember the first time I worked with a spread sheet and learned to difference between gross and net profit, it was quite a shock. Previously I have blogged about my observations of how tough it can be to earn an income purely from the arts and especially the music business. All the professional performers I know have a number of different diverse income streams that allow them to create a living wage and a smaller percentage of these are financially very well off, usually after decades of work.
Developing a body of work means investment
My own experience is that developing any body of work requires a great deal of time, energy, funding and of course talent. This is of course 100% true in the music business where in my opinion all four ingredients are needed. It's not enough to have talent, the other elements need to be in place. I have previously blogged on music festivals and how in some cases I am baffled by what I perceive as a lack of business fundamentals. I applaud any attempts for people to create public events, but without a realistic awareness of how to balance the books, there's a real danger of financial and other problems. In the 1980s I was involved in promoting a number of public events and I was amazed at the huge amount of work needed to make these happen. In 1984 I helped promote a personal development festival that attracted an audience of 2000 attendees over a weekend. The event generated a modest return in profit, but if I broke down the sheer number of hours I spent on it, this was not an easy way to earn an income!
The Small Change Diaries
The Small Change Diaries was formed in 2014 and in the first two years we have recorded an album and an EP. As well as the 17 tracks recorded on these two releases, we also have four other tracks ready for the 2017 second album release and are back in the studio this November. All this requires a lot of time and money, both being equally essential. On average Jessica and I allocate 2 – 3 hours every week for songwriting as well as full band practices. I sometimes joke "Thank god we are not a 12-piece band" as even organizing four band members can be a challenge! I love this band and all this has been done in an accelerated manner due to sensible investment of time and money. It also means a lot of time management and paying attention to social media, promo material and making connections with like minds. It's a massive learning curve and I am supremely grateful to be working with three excellent musicians.
Investment in equipment
As well as investments in time, it's important to invest in the right equipment. I have been surprised at how terrible a lot of artists' sound both in a live and on recordings. These days with some careful attention its perfectly possible to get really good results. As the only saying goes "You never get a second chance to make a first impression" Personally I'm not a fan of IPhone video footage where the sound is terrible and/or video that sounds like it's been recorded at the bottom of The Grand Canyon, there is so much reverb! I have two main types of instruments, those I use in a live context and those I use in the recording studio.
In the studio I use mostly Shimo instruments which are all custom builds, but in my view sound and play like nothing else. There is something about hand built instruments that makes them very different to others. The exception to this rule is Bill Collins instruments which are first class. In a live situation my main two ukuleles are both made by Rob Collins from Tin Guitar, an African blackwood tenor and a 5 string mahogany baritone. Both have McIntyre pickups and are played through Henriksen Bud amps with Lava cable ultramafic instrument cables. I have spent what seems like forever figuring out these combinations. Recently the Bose L1 Mark 2 PA is the final piece in the puzzle. This is no small investment, but it means we have a complete portable sound system of the highest quality that is fully portable. We'll be showcasing this at The Wetherby Arts festival this October.
Music promotion
In days gone by, the record company would take care of music promotion for artists. Many outside the industry imagine that being signed to a level is when you have made it in "the music business" The reality is that the record company sees an artist as an investment and like any investor, wants a return on their investment. In all such contracts the small print is always quite revealing. The oft quoted $1m prize for winning some TV talent shows is not all that it appears to be on closer inspection. The prize is payable in a financial annuity over forty years, or the contestant may choose to receive the present cash value of such annuity." Yes, it's still a sizable amount, BUT yet another example of how it seems everything is hyped for effect…
Many artists play for free to "get exposure" This is fine up to a point, but ultimately if you want to be able to dedicate essential time to creating music, it needs to be funded in some way. This means either having a separate income stream, a wealthy patron or a strategy that generates allows you to balance the books. I am lucky in that "the other Nick" (my other career) allows me to be able to fund aspects of the band which means we can do things in an accelerated manner.
A month ago I was lucky enough to have a long conversation with a major artist friend of mine who has been signed to labels for three decades. I wouldn't swap places, as it reminds me of my days of working for a company. The idea of playing to 13,000 audiences does however intrigue me somewhat!
Conclusion
"The music business" is just that "a business" Like any business, it's important to balance the books. Professional musicians are the ones who derive a living from playing and writing music. I'm not a professional musician in that's not how I support myself financially. This gives me a freedom pretty much to do what I want when I want in the musical realm. Developing a body of work also takes time and serious artists are fully aware of this
"The bigtime for you is just around the corner.' They told me that first in 1952 – boy, it's been a long corner. If I don't hit the bigtime in the next 25 or 30 years, I'm gonna pack in the music business and become a full-time gigolo".
Ronnie Hawkins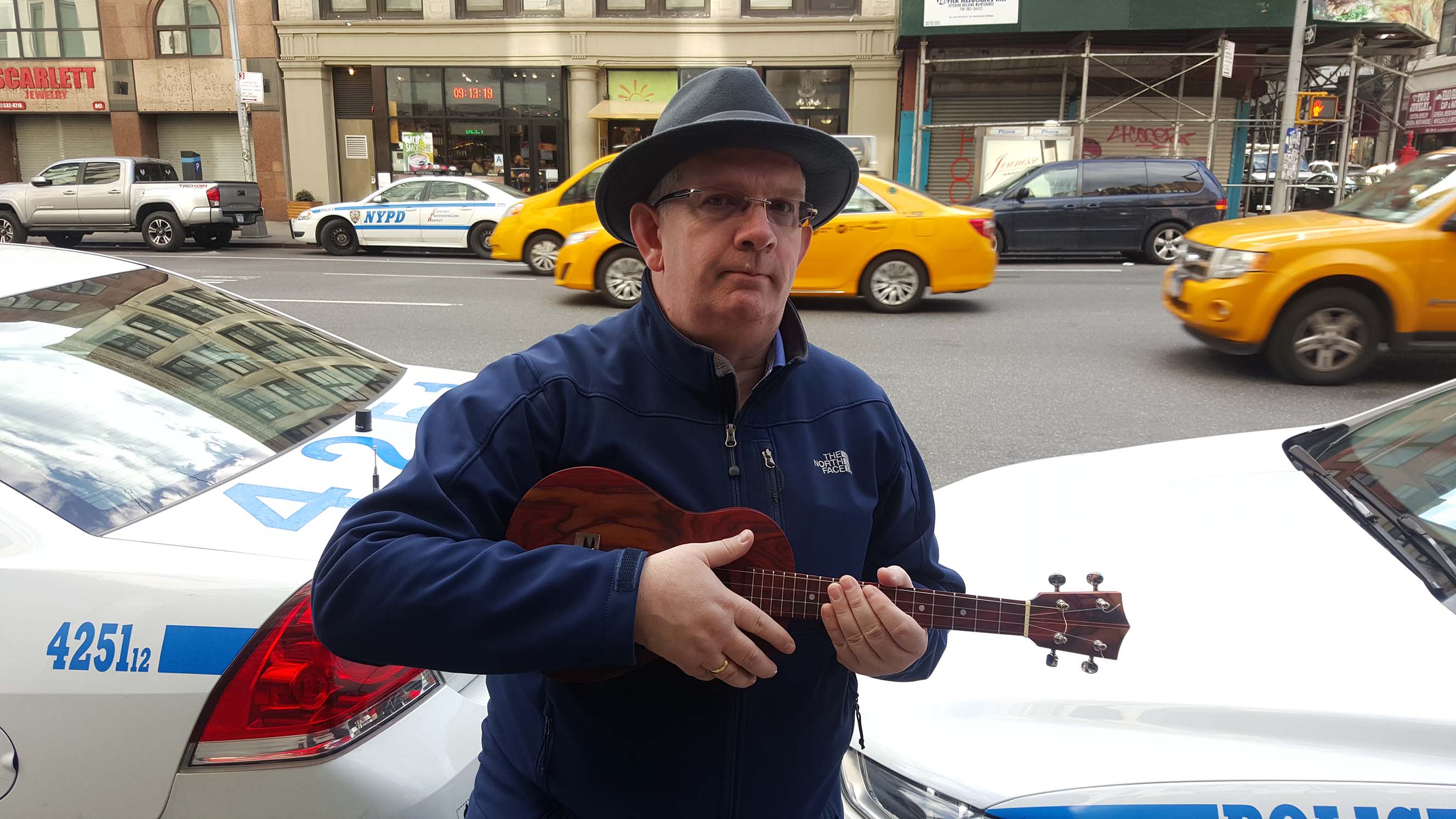 Balancing the books – the music buisness