The Small Change Diaries just got back from playing two 40 minute sets at The Grove in Leeds. The Grove is a longstanding venue in Leeds that reminds me of a classic New York venue. This was a great learning experience and we played a set of twenty songs, 18 of which were originals. This is in my view a real test of material when 95% of all the material is brand new for the audience.
As well as established favorites, like "There's only one of you" "I know what you're saying" "5 string man" and "Amish frame of mind" we played a number of new songs which will be recorded for the 2017 album "Lullabies for Cynics" including "Slow news day" "Kicking down doors" and "What you gonna do?" It was a great audience and I am delighted that the Henriksen Bud amps performed brilliantly throughout the evening along with the Fire Eye pre amp, and ultramafic Lava cables. I used my Rob Collins African Black wood tenor uke and the 5 string baritone ukulele, both of which play and sound terrific.
In October we will be playing the Wetherby UK festival before heading to Lagoa in October to the Lagoa Guitar festival, where we'll be playing a 40 minute set. Our producer Carl Rosamond always comments "One live gig is worth ten rehearsals" and I have to agree 100%. I'm very grateful for all those who have come out to see us play live, the audience makes each gig really magical.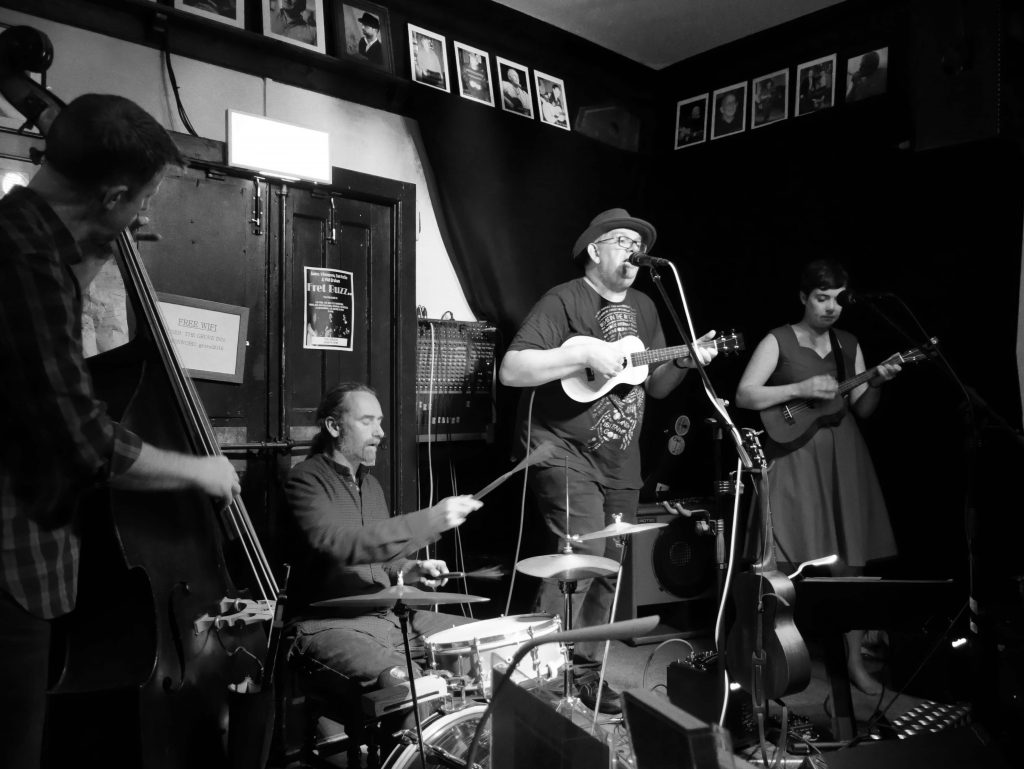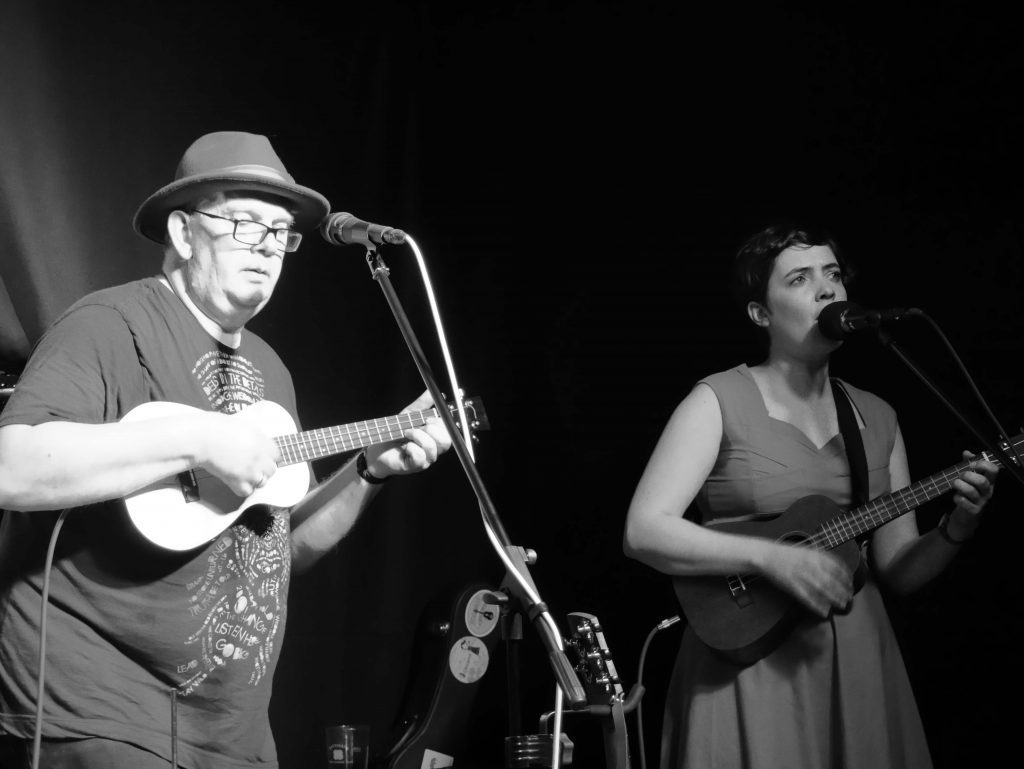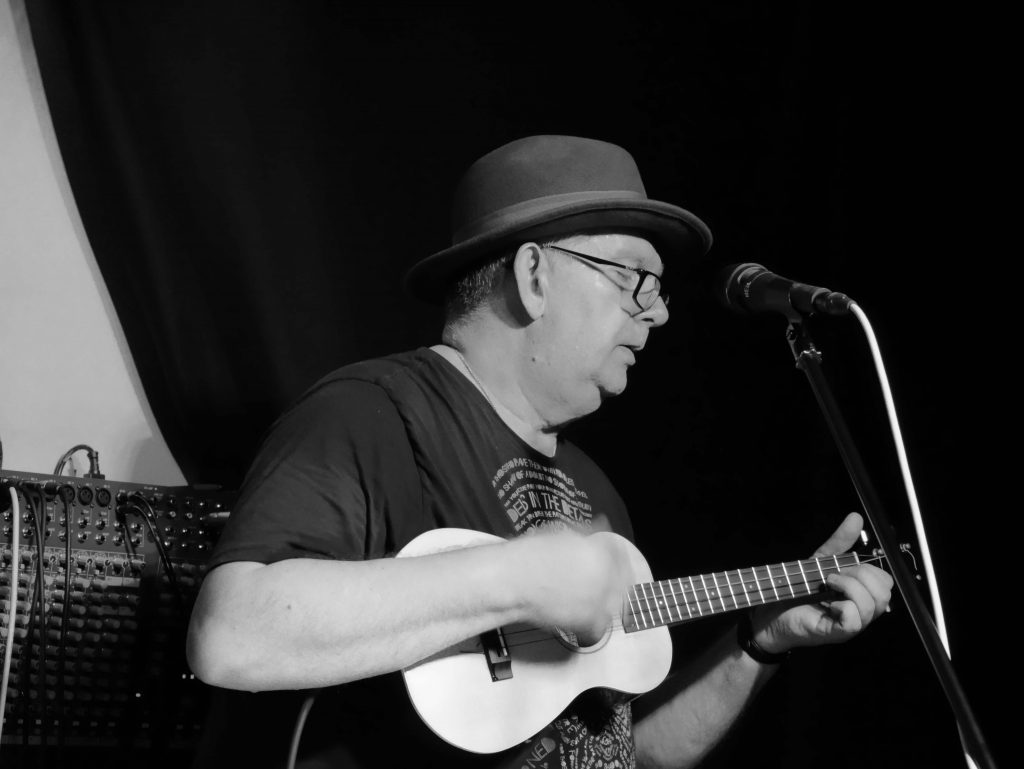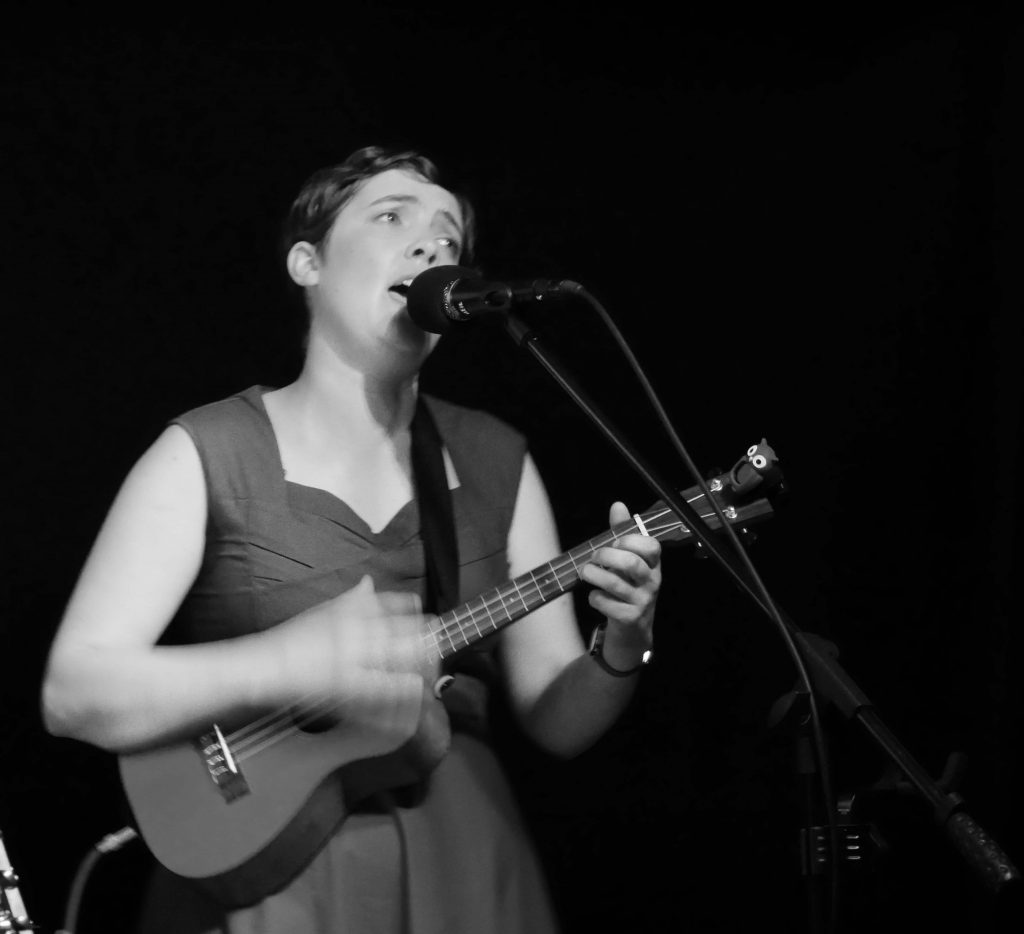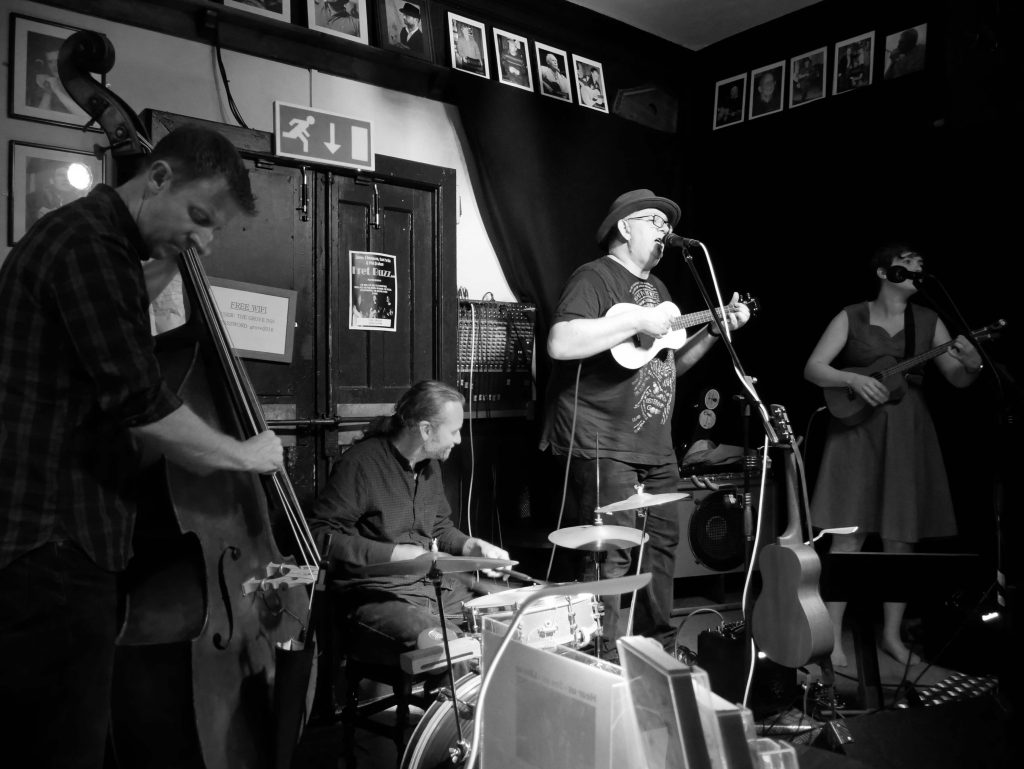 Playing live at The Grove Leeds