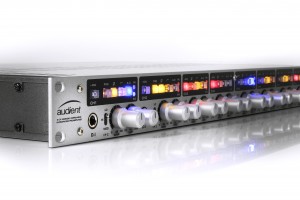 Home recording has changed beyond recognition in recent years. My first multi track recorder was a Tascam 4 track and at the time I thought it was cutting edge technology, despite the horrible hiss and the obvious track limitations. That said, when you only have four tracks you have to really make use of them and lets remember many classic albums from 1960s and early 1970s were created with similar recording limitations!
Advances in computer technology have transformed how we can record music and companies like Audient have created mind blowing preamps that allow for professional sound quality in a home studio situation. Fifteen years ago I used Rhode solid state mics and thought they were terrific. Then SE electronics were one of the first Chinese microphone manufacturers to create high end microphones that wouldn't bust the budget. When I bought the first one I was put off by the fact it was just 350 pounds, compared to well known tube mics at three times the price! After one recording session I never used Rhodes ever again and since then have always used SE or similar mics!
Recording Adam Blames Eve for The Small Change Diaries
One of the big lessons in recording "Adam Blames Eve" was getting a great producer. Recording at home is brilliant preparation but ultimately no substitute for working with a professional producer.  "Music production" is more than just mixing tracks! There is a real art to capturing the live performance and then ensuring that the mix and production are of the best possible standard. I knew we had done a great job when I played the final album to Martin Simpson who commented "That's a great sound!"
Those kinds of comments make all this work worthwhile! Of course no matter how good the technology, you always need great material and a performance and material to match!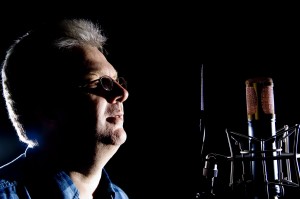 Home and Studio Recording in 2015, Amazing Technological Advances