I bought my first ukulele on a whim from New York a number of years ago. I spotted a pre production Collings UC1 which had just come back from NAAM. It was made by Bill Collings and I knew that Bill's guitars are superb (I have an acoustic and an electric) and this very simple ukulele looked seriously cute. I had no idea how to play it or even how to tune it, but it sounded better than all the other ukuleles in the store.
Around 18 months later I thought rather than having the occasional strum I really should seek out some proper lessons and found Jessica Bowie online to begin lessons. I already had a history of playing guitars and
for a number of years had been seeing Martin Simpson in Sheffield. Martin opened by ears to the world of altered tunings and to thinking about other instruments including the dobro.
I simply love playing ukuleles and for some reason that I don't fully understand I have become a serious collector, now owning a wide range of ukes from across the planet. My absolute favourite uke is the Comet 3 made by Shimo in Japan. This was used extensively on the "Adam blames Eve" debut album from the band and is sonically quite amazing. I have commissioned Shimo to build a second one of these which will be used for live gigs. I also have a Comet 7 which is a 5 string uke, purchased from the amazing Ukulele Mania store in Tokyo.
There is something wonderfully simple about these (mostly) four string instruments and I find them totally impossible to resist. It appears that I am also not the only one to discover this attraction and to my great amusement I was recently invited to the UAS (ukulele acquisition syndrome) FB group which is doing little to curb my buying habits! In recent times I have been putting UF-07/ Ukulele Feather pickups into some instruments. These are recommended by Bill Collings and I can report that they are excellent.
I now have a number of Collings ukuleles, some great custom builds from Rob Collins in the UK as well as the mind blowing Shimos. All these instruments have a very different sound and I continue to be fascinated at how such a simple instrument can produce hours of playing pleasure. It's also useful that these instruments are small so it's perfectly possible to store more of them in my music studio!
The growing ukulele family now stands at 14 and in a few weeks time I return to Japan, which suggests a high probability of more additions!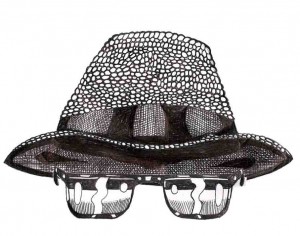 What I love about Ukuleles