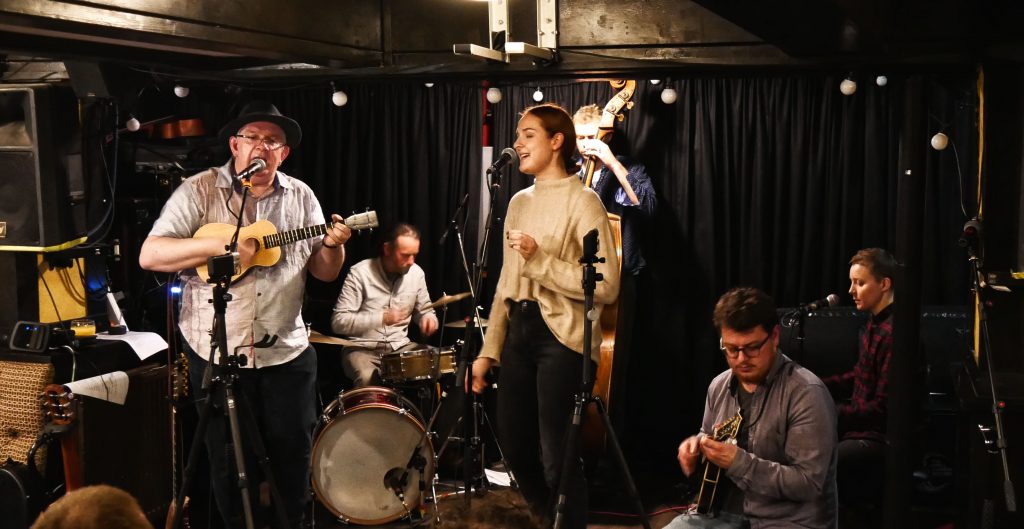 2019 was a busy year with the release of "Tales of Dark and Light" and a launch party in May. We recorded 14 tracks for the album and I have another 7 tracks ready to record already in 2020. As well as lining up new gigs, I'll be spending some time of a side project "The Edge of Feedback" and working on an album of duets of original songs for release late 2020, early 2021.
The lineup of the Caravan will change in 2020, but the core members of myself, Fergus Quill and Rich Ferdi remain. Special thanks to everyone who has recorded with The Caravan of Dreams or played live with us in 2019, including Agi, Rich Ferdi, Fergus Quill, Dave Bowie Jnr, Laurent Zeller, Phil Doleman, John Burr, Chris Smith, Alice Higgins, Paul Conway, Adrian Knowles, Jed Bevington, Evan Davies and Ruth Nielsen. Additional thanks to everyone who came out to see us live, Nick Bloomfield for some amazing video and Carl Rosamond for superb sound engineering and keeping us on track.
As well as working on the projects mentioned I'll be travelling to Japan, USA, Russia, Austria, India and Poland in 2020 with my other work. Finally the Music for the Head and Heart project goes from strength to strength with more showcase events planned in Jan and April.
Warm Regards
Nick