I set up the new Music for the Head and Heart platform partly as an experiment to satisfy my own curiosity as to how to get music to a wider audience. The Music for the Head and Heart platform is to promote independent artists who mostly don't have record deals. I took a partial cue from the excellent Tiny Desk Concert platform along with Elvis Costello's excellent Spectacle TV series where he interviews artists on their work.
Creating Music for the Head and Heart from scratch means a lot of work in sorting out the online presence and this requires clear thinking and ensuring that everything that goes into the public domain is of the highest quality.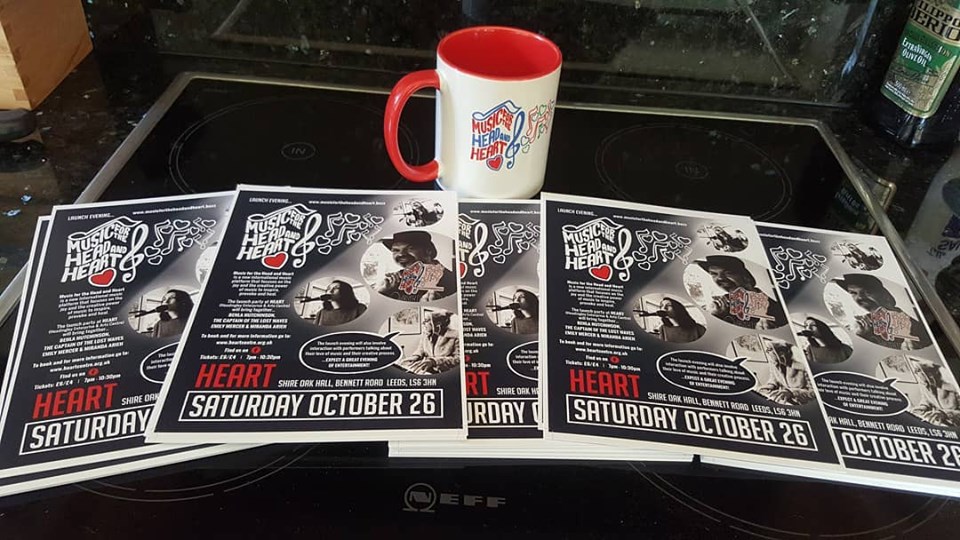 You never get a 2nd chance to make a first impression
I'm constantly amazed that many really excellent artists don't get the need to invest in creating a good impactful image and crucially don't maintain good momentum in marketing their music to connect to a wider audience. Yes, social media is essential, but its not a replacement for a good functioning website. Many artists still don't use professional photos or blog about their work. Of course everyone has budgets to consider, but often there's sporadic momentum in connecting to a wider audience and many artists don't have the stamina needed to maintain a constant presence in the public domain that strikes the right balance of maintaining public interest and not overloading people with information.
Creating a body of work
I was talking to a longstanding producer recently and he mentioned that the most well known band he worked with only received good recognition after releasing three albums. He laughed at the idea of an artist releasing a single or EP and expecting the world of A and R to flock to their door. Despite all that's in the media most artists appreciate that to get any kind of attention you need to create a body of work.
This means balancing time and money. Many performers have supplementary income streams from teaching and doing function work and this helps sustain their creative output. Its a tough job and I suspect many of the public would be surprised at how little net income many artists actually make. Only today another longstanding musician commented on having to return to full time employment as music alone didn't create enough predictable income.
Conclusion
In one of the first Music for the Head and Heart videos, Captain of the Lost Waves brilliantly talks about balancing commercial interests for financial survival and developing your own creative voice. Doing this requires a great deal of stamina and smart thinking. You may have brilliant material, but to connect to the wider public you need to have other skills to market your material or fund somebody to do it for you.
Marketing momentum in Music