Having just got back from Vienna and seeing some great folks to talk about music, OUS and instruments, next week I'm heading back to Japan for the 16th time and this is a terrific opportunity to catch up with old friends, many of whom are musicians or instrument builders. First stop will be Takahiro Shimo in Tokyo as well as Dean Leoni at his excellent store. Both these guys have been hugely useful in obtaining some really terrific instruments that have been used on most Small Change Diaries recordings. I'll also be playing with Brian Cullen in Nagoya as a duo and this is gonna be a lot of fun. As well as SCD tracks I have some new solo material to preview.
I've already been to New York twice this year and will be back for a third time after first visiting Austin and Nashville. Hopefully I'll be able to hook up with the guys again at Collings Guitars as well as visiting Hill Country Guitars which carries amazing stock. After Austin I get finally to visit very old friends in Nashville for the first time and then drop back to the UK via New York and attend my good friend Zeke's book launch which is bound to be a great focus for NYC musicians.
Most of October will be spent finalising arrangements for the album launch and I'm already letting some people know what to expect. There will of course be the full SCD band with guests as well as no less than three UK support bands. There's a lot to figure out in the rest of 2017, before a total revamp for the OUS platform in 2018 and 2019. I'm lucky to have met some amazing people around the world who share a real love of music and an interest in smart musical discussions. In 2018 I'll be back in Europe, USA and Asia, for more explorations and even have some 2019 dates in the diary. The OUS platform has meet meeting up with music lovers around the world in person rather than just online which is really exciting.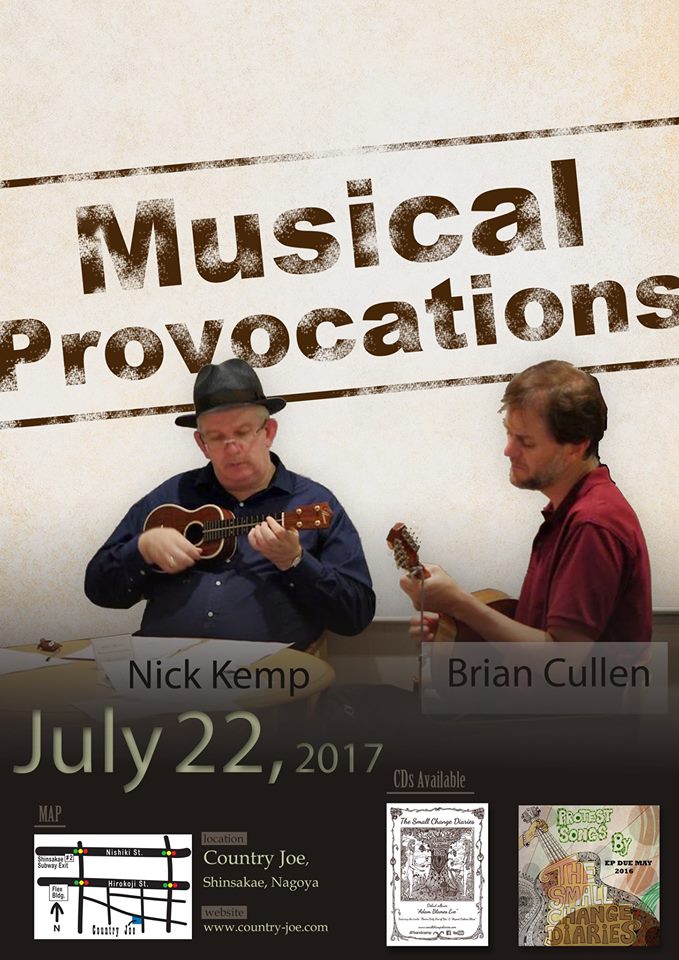 Global musical explorations, next stop Japan…