I used to watch Jools Holland's "Later" show with great interest as well as his "Hootenanny" show which appears each New Year's Eve. Increasingly I started watching and fast forwarding through the footage trying to find anything interesting. After all, in the past I have discovered all kinds of excellent artists so these shows have been invaluable. However in recent years I have become less enthused and last week hit an all-time low. After seeing Duran Duran's latest offering which is four minutes I'll never get back in this lifetime, I watched John Lydon reading lyrics of a music stand screaming something about a plumber over a very dull and unimaginative chord sequence. I though "fucking hell, is this what we have come to in terms of music?"
In this X Factor era when contestants are applauded for singing a cover version in tune for ninety seconds I wonder if I need to lower my expectations. I grew up in the 196s and 1970s where I bought numerous great albums including "Exodus" "Blood on the Tracks" "Hissing of Summer Lawns" "Aja" "Sticky Fingers" "Solid Air", "Harvest" "Small Change" "Highway 61", "Bring in the family" and many other terrific recordings. The charts were full of classic singles that are still covered today. What I loved about many of these recordings was that they had sharp lyrics and great melodies. These days a lot of what I see and hear is truly dreadful in my opinion, lyrically and sonically.
There are a few rays of hope of course. The last Nick Cave album "Push the sky away" was superb, but Nick is another seasoned songwriter that knows how to write. My good friend Martin Simpson continues to create wonderful inspiring and thought provoking music. Tom Waits also continues to create wonderful material and I have more of his albums than any other single artist. Let me make it clear that I have some admiration for anyone writing and creating music, but personally I find an increasing amount of it pretty uninteresting.
After writing for The Small Change Diaries when I hear tracks on the radio these days, I think to myself "Would I be happy having written that?" The answer is usually "no, I don't think so…" Just a personal view of course, but I suspect I am not alone in this opinion.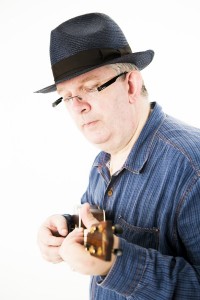 Whatever happened to smart lyrics and melody?