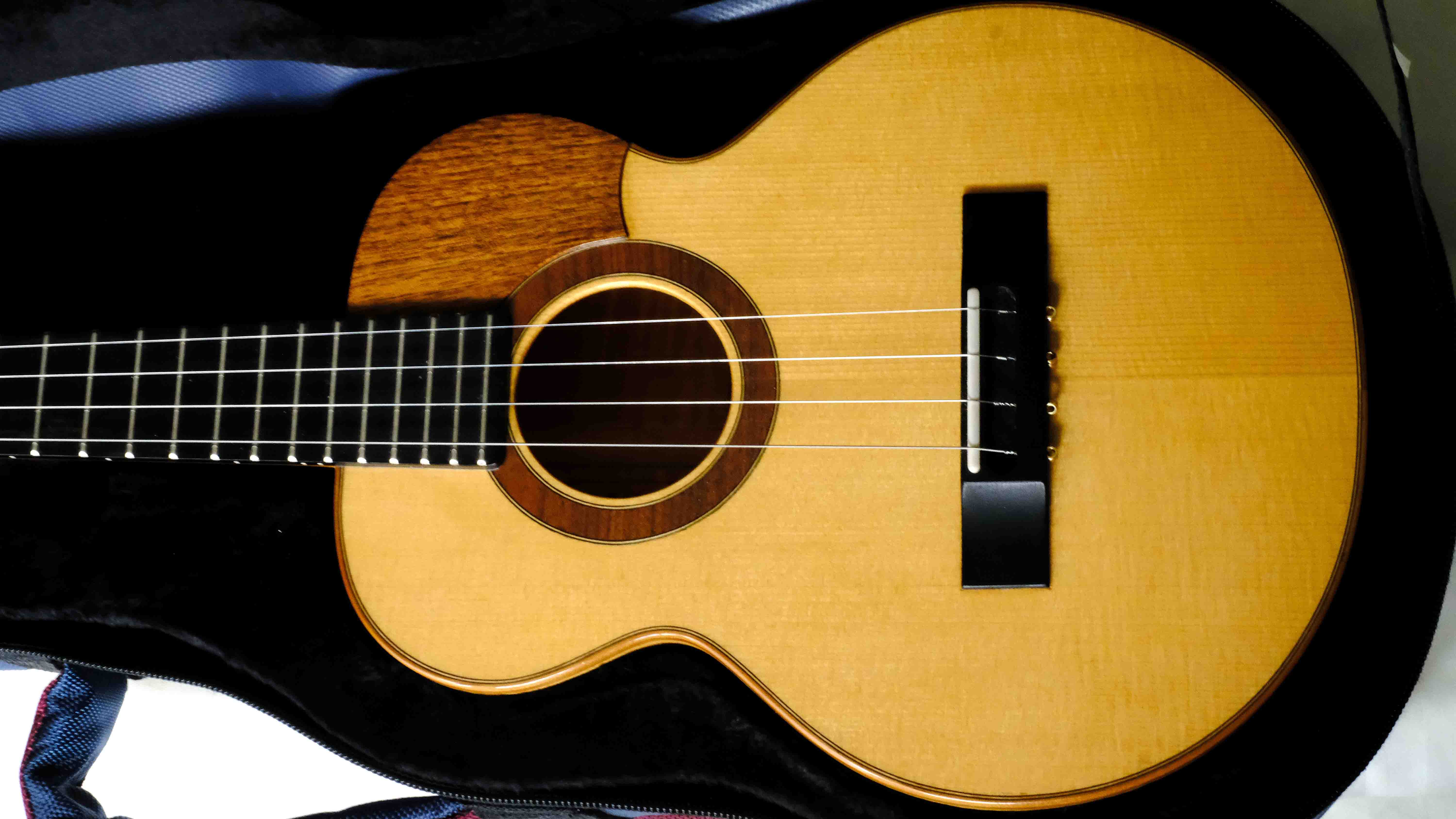 This is the second time I have visited Gregor Nowak's workshop in Vienna and bought an instrument that has totally surprised me. The first time was two years ago when I bought his prototype guitarelle which has already been used on two Caravan of Dreams tracks – "Here in the Silence" and "With one Finger"
One of the benefits of travelling the globe is that I get to see all kinds of builders and seek out the very best. Gregor is definitely on my radar and this time I played a new uke baritone, tenor and soprano. All of these were superb and if at the time of writing they are still available, I recommend grabbing one of these. That said, he showed me a new prototype of a Cavaquinho. What on earth is a "Cavaquinho?" you may ask! I have never heard of such an instrument, but once again after 30 minutes of trying it out, I was under the Gregor spell. It is tuned to GDBE and has steel strings. It's very different to anything else I have come across and as with all Gregor's instruments sounds and plays brilliantly.
The sound is very bell-like and I'm already finding some inspiration for new Caravan tracks. It's tough to find instruments of this quality that don't duplicate the sound of what I already have. I'm back in Vienna next March and inevitably will drop by to see Gregor. God only knows what he'll have waiting for me, but I confess to being really blown away by the build quality, playability and superb sound. Like all great builders, he has his own signature style and is without a doubt someone to watch out for. During this visit, I was also lucky enough to meet Elizabeth Pfeiffer, a superb player who played the Cavaquinho, so I could hear how it sounded from a listener's perspective.
The Gregor Nowak Cavaquinho